Ashley Sevcik's boyfriend, Diego, is into his final weeks of training to become a Marine on Parris Island. Ashley has been using the Sandboxx app to send her recruit letters so we asked her some of the questions that we hear from military girlfriends and boyfriends every day.
How long did it take you to get his address?
It took about 1-2 weeks to receive his address. His mom had tracked down someone that worked at the local recruiting office in order to get the address.

How long did it take for you to receive the first letter?
It was about 2 weeks before I received my first letter from him. My recruit is down at Parris Island so it takes about 4-5 days for a letter to get to me.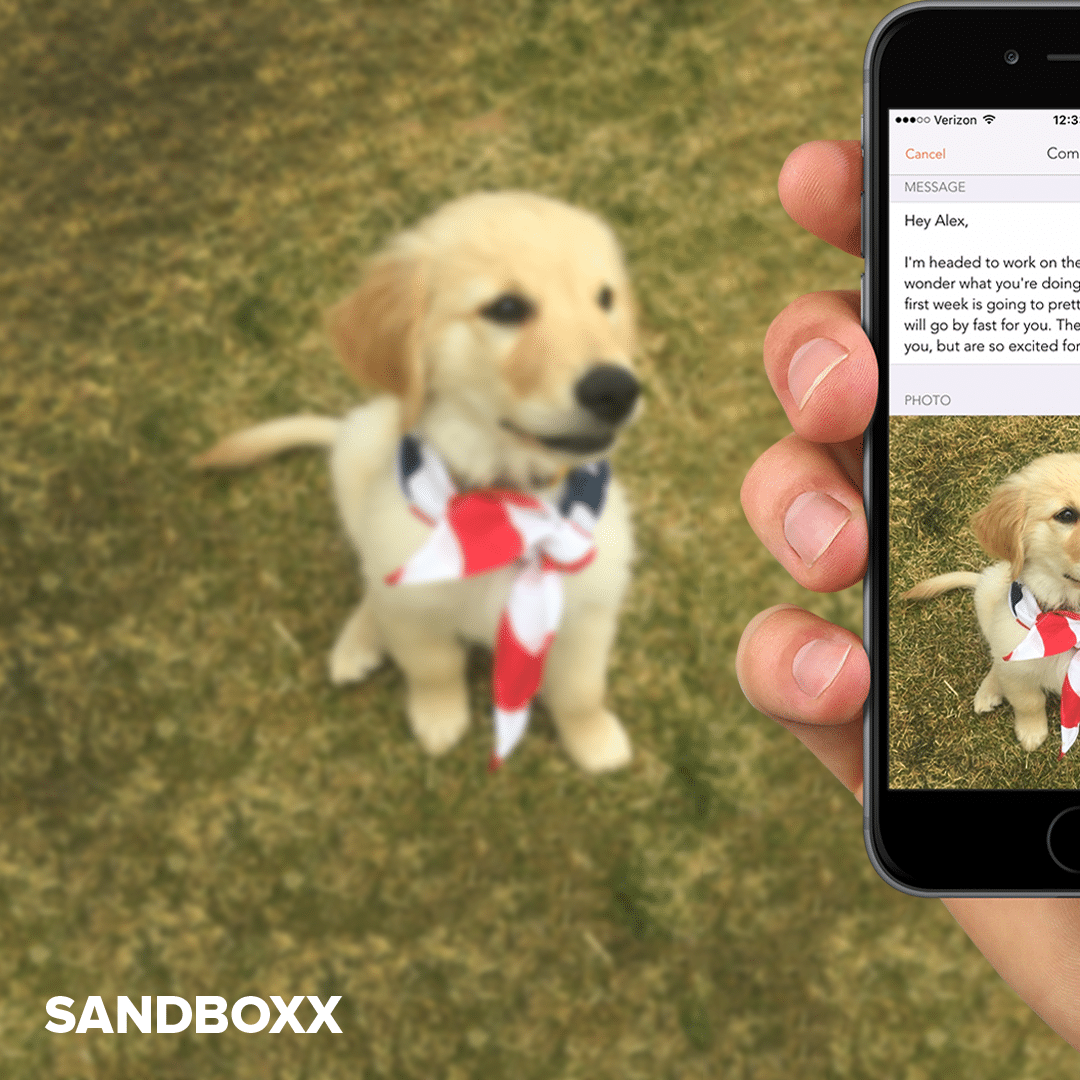 How often do you write?
I try to send him a letter everyday before I go to bed from the Sandboxx app. I think it's important to write as often as you can because it really does help them get through their rigorous training.
What do you write about?
Anything and everything. I lay on my bed at the end of the day and start off the letter with what happened that day. I try to tell him funny stories to lift his spirits as often as I can. If something bad happened that day I refrain from telling him about it because it's important for these letters to be positive, the last thing your recruit needs is to be worried about you. Once I've told him about my day I'll go on to tell him how much I miss and love him. At this point I start to give him a pep talk. Training is hard, mentally and physically, so it's extremely important that they know there are people rooting for them. I use encouraging phrases like, "I believe in you" and "you got this" regularly.
Do you keep in touch with his family?
Yes! I talk to him mom a few times a week to see how she's doing. It can be difficult on a family when their loved one goes away for training, so knowing that you are there supporting them helps a lot.
What do you do instead of hanging out with him?
I try to keep as busy as possible. I found that for me, keeping busy helps me stay positive. Always having something to do or somewhere to go keeps my mind off of him. It doesn't matter what you do, just do something. Go out with friends, take walks, go to the movies, paint, dance, do anything that makes you happy.
Do you have any advice for future military girlfriends?
Don't give up on your recruit. They need you now more than ever. I won't lie, it's really difficult at times. There are moments when I'll see something that reminds me of a memory he and I share and it'll make me sad, but the sadness doesn't last long. The first few weeks are tough. You have to get used to not having your best friend by your side 24/7 and it sucks, however, it does get easier. Soon your recruit starts to get used to boot camp and you get used to being without them. It's difficult but nothing worth having comes easily. Send letters, be positive and don't forget to focus on your own happiness!
Learn more about sending letters to Marine Corps boot camp.