Last week we asked Whitney, whose fiancé is currently in Marine Corps boot camp in Parris Island, if she had any feedback after sending her fiancé letters from the Sandboxx app. Thanks to Whitney for allowing us to post her feedback and why she loves using Sandboxx.
The Sandboxx app is amazing! It has saved soooo much money now on stamps and envelopes for me and my recruit. Sandboxx gives a free return envelope and it's pre-stamped.
Also I don't have to worry about waking up at the crack of dawn and rushing to print out my letters 'cause I write too much, then try to make it to the mailbox before the mail truck comes.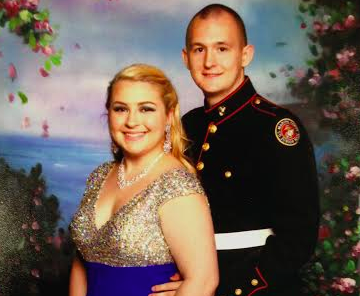 With Sandboxx they make your letters look amazing and really neat. And the pictures are the BIGGEST help ever!! I am tired of wasting my money on CVS pictures and having to make them look right…but I like how Sandboxx prints out my pictures. No more hassle with stamps and having to pay a ridiculous amount for a book of stamps. It's killing me here, finally I found the amazing SANDBOXX APP! And I want to give a BIG THANK YOU TO THE AMAZING HELP TEAM! Through all of this my fiancé and I will never forget y'all!
Sandboxx is an app for service members, recruits, their families and supporters. It was created by two Marines and a Marine father who wanted to make it easier to stay in touch with family when off-the-grid without a phone and with units when they were back home. Download Sandboxx free.