Disclaimer: This article was sponsored by the Marine Corps Special Operations Command (MARSOC) and contains content developed in collaboration with their team.
The Marine Forces Special Operations Command, or MARSOC, is the Marine component of America's highly specialized and uniquely capable U.S. Special Operations Command. In technical terms, MARSOC's commandos, known as Marine Raiders, are tasked with direct action, foreign internal defense, special reconnaissance, and many other high-stakes operations at the sharpest edge of American foreign policy.
But in more informal terms, America's elite Marine Raiders are among the most highly trained and capable warfighters ever to don a uniform. MARSOC answers directly to Special Operations Command (SOCOM) but continues the Marine tradition of hitting well above its weight class by delivering direct-fire support like the Army Rangers, amphibious assault capabilities like the Navy SEALs, and irregular warfare expertise like the Green Berets – all in a single combat regiment.
What is SOCOM and how do the Marine Raiders fit into it?
The United States Special Operations Command, often referred to as USSOCOM or simply SOCOM, is America's uni ed combatant command responsible for organizing, training, and equipping the nation's elite Special Operations forces. Its units are comprised of carefully selected personnel tasked with operations in uniquely hostile environments and often employ specialized tactics, procedures, and equipment to that end.
At its most fundamental levels, SOCOM exists to provide the American Defense apparatus with specialized capabilities that are not present within the broader conventional force. Special operations are often time-sensitive in nature, clandestine (or secretive), and require a high degree of cultural expertise in the region they take place. But the one thing that nearly all special operations have in common is an extremely high degree of risk.
Related: The history of MARSOC is the history of the Marine Raiders
MARSOC's Marine Raiders
While the name MARSOC and title Marine Raiders are often used interchangeably, there's a nuanced difference between the two. Put simply, MARSOC is the organization, and the Marine Raiders are the men and women who serve within it.
While some units may reserve their most prestigious titles for the special operators themselves, MARSOC places a significant emphasis on the importance of its support personnel in all aspects of the mission. In keeping with that mindset, MARSOC awards the title of Marine Raider to all Marines within the command, whether serving in a support capacity or kicking in doors.
The fighting core of the Marine Raiders are its enlisted Critical Skills Operators (CSOs) and commissioned Special Operations Officers (SOOs) – these are the warriors tasked with taking the fight to the enemy or preparing foreign partners to do so on their own. These Marine Raiders must first make it through the two-stage Assessment and Selection process before beginning the grueling nine-month Individual Training Course aimed at preparing them for the rigors of the special operations mission set.
Related: US Marines reveal their rules for the Robot Wars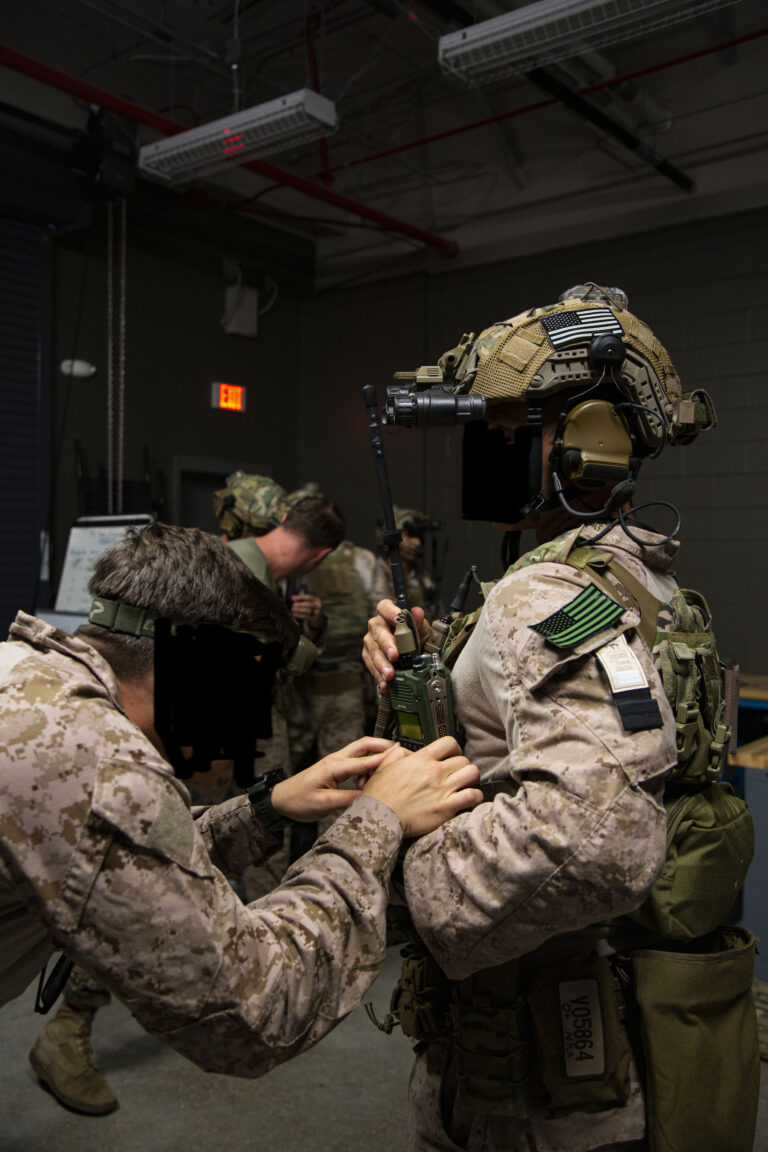 The rest of MARSOC's 3,500-strong workforce is made up of a variety of support personnel hailing from various occupational specialties from within the Corps and even beyond, including service members from branches like the Navy and Army. These Marine Raiders may serve in support roles, but don't let that fool you. Many of MARSOC's support personnel are known as Special Operations Capability Specialists (SOCS). These Marines undergo rigorous specialized training for the job in their respective fields.
In order to earn the SOCS Military Occupational Specialty of 8071 and a place within the unit, these Marine Raiders must complete the Special Operations Forces Training Course, as well as Survival, Evasion, Resistance, and Escape (SERE) training, before further education in one of 11 unique specialties:
SOCS-B: Fires Specialists
SOCS-C: Communications Specialists
SOCS-D: Multi-Purpose Canine Handlers
SOCS-E: Explosive Ordnance Disposal Specialists
SOCS-F: Signals Intelligence Specialists
SOCS-G: Geospatial Specialists
SOCS-H: Counter-Intelligence/Human Intelligence Specialists
SOCS-I: All-Source Intelligence Specialists
SOCS L: Logistics and Sustainment
SOCS-M: Maintenance
SOCS-O: Ordnance
Related: MARSOC Raiders to deploy in smaller, tech-loaded teams as conflict gets more complex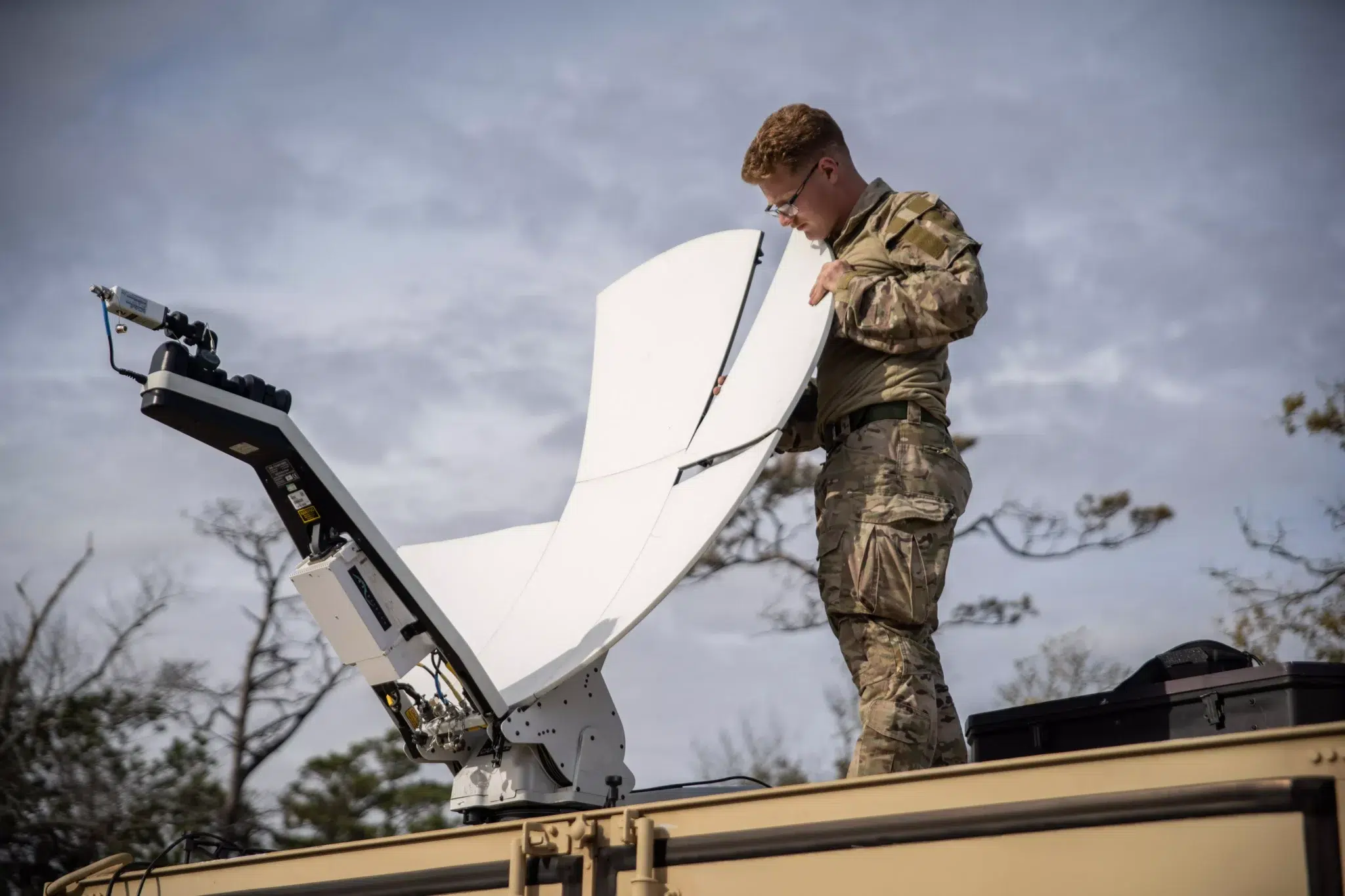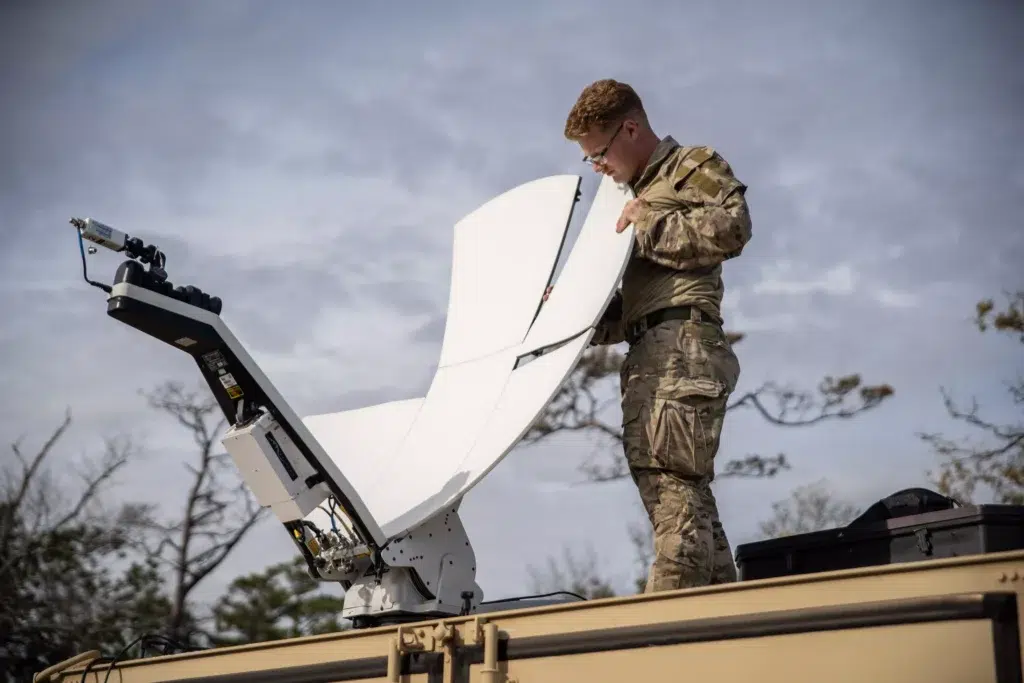 MARSOC is comprised of the Headquarters, Marine Raider Regiment, the Marine Raider Support Group, and the Marine Raider Training Center. The Marine Raider Regiment is further broken down into one Headquarters Company and three Marine Raider Battalions that primarily focus on providing tailored military combat-skills training and advisor support to foreign militaries.
The Marine Raider Support Group is likewise broken down into a headquarters element and three Marine Raider Support Battalions, each tasked with supporting combat operations in a variety of capacities, ranging from providing intelligence and logistical support to multipurpose canines and global communications.
MARSOC's Marine Raiders are a one-stop-shop for nearly any highly dangerous, highly specialized, or covert combat operation. When America's enemies wake up in a cold sweat, it's not a monster under their bed that they're worried about… It's the looming threat of Marine Raiders fast-roping onto the roof.
Read more from Sandboxx News