The military's newest branch — the Space Force — unveiled what its rank insignia will look like with a social media post from its highest enlisted official Monday.
Chief Master Sergeant of the Space Force Roger A. Towberman showed off the new insignia more than nine months after the branch finalized the names for its ranks.Advertisement
The design borrows heavily from the Air Force, with a white and blue color scheme and stripes as an homage to Gen. Hoyt Vandenberg, the second chief of staff of the Air Force, who suggested stripes for junior enlisted airmen. The new insignia also make heavy use of a Delta, Globe and Orbit element that the branch says "represents the totality of our Space Force."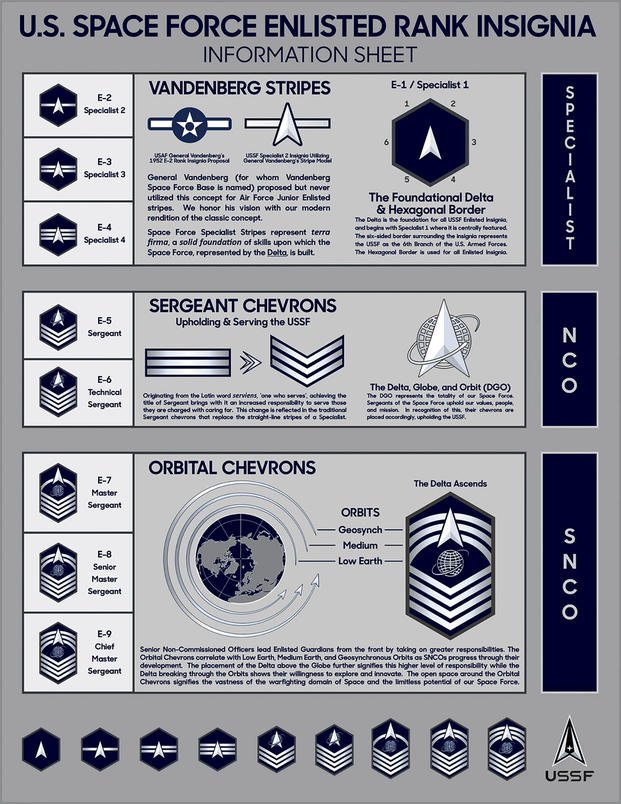 Related: California's Vandenberg becomes third Space Force base
The element's three-part motif is very reminiscent of the Marine Corps' "Eagle, Globe, and Anchor" emblem.
Other design choices include rounded rockers for the service's senior enlisted personnel, something Towberman's post says represent three kinds of Earth orbits: low earth, medium and geosynchronous.

The designs, which all prominently feature a "delta" shape, will do little to quell ribbing comparisons to the logo of a famous TV and movie series.
The similarities led famed actor William Shatner — the man who portrayed Capt. James T. Kirk of the USS Enterprise in the original "Star Trek" series — to make the comparison in August 2020.
"When you unveiled the Space Force logo, many immediately saw it as an homage to 'Star Trek,'" he wrote in a Military Times op-ed titled, "What the heck is wrong with you, Space Force?"
Related: William Shatner says Space Force did not rip off Star Trek's logo (and he's right)
The decision to call space professionals "Guardians" also elicited criticism from various corners of the internet.
The new insignia join an announced organizational structure, official logo and even a lapel pin as the Space Force continues to develop. However, it is still missing an official dress uniform, physical fitness uniform and an official song.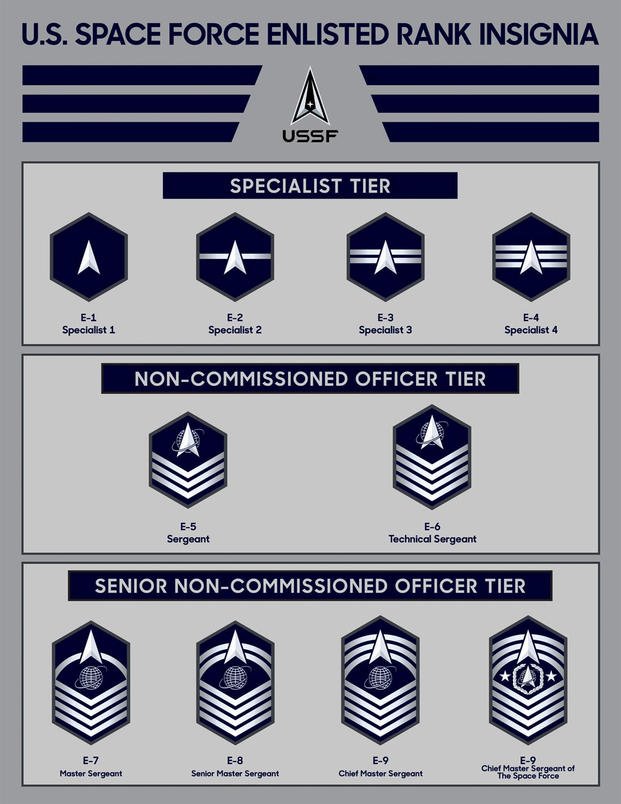 Read more from Sandboxx News:
Feature image: U.S. Space Force