If you have a loved one attending basic training, you may want to surprise them with a boot camp graduation gift once you're reunited. Of course, deciding what gift to give can be a real challenge if you're not already familiar with the military's unique culture. Fortunately, the crew here at Sandboxx has a lot of experience when it comes to gift giving in the military, so we've compiled this list of the best basic training graduation gifts you can find to honor a loved one's noble undertaking of service.
Some of the suggestions we have below come from affiliates of ours, which means we benefit from you checking out their links. 
A Platoon Shirt from Recon
Recon Sportswear works directly with US Army and Air Force Basic Training units to create custom platoon shirts each cycle. The platoon shirts are designed by the soldiers and airmen themselves, paying tribute to their Drill Sergeants, battle buddies or wingmen, and their life changing experiences while in basic training. These shirts represent the first step in a young man or woman's military career, a noble endeavor choosing to serve for our country.
Recon has been working with the military community for 20 years, helping to commemorate your soldier's and airmen's transition from civilian to service member. As far as boot camp graduation gifts go, it's tough to beat one specifically designed for your recruit's platoon. Check our their website here.
A Good Quality Watch
There's nothing more important than time in the military, especially being on time. Watches can get beat up pretty quickly in the field, the gift of a durable watch is just what they need. Keep in mind if your service member has a MOS where they will be in a classified area, they will not be able to wear a watch that has a GPS in it.
Nonetheless, every service member needs a good watch, which makes giving one as a boot camp graduation gift a solid choice. Some popular watch brands are:
Some Comfortable and Rugged Eye Protection
Out in the field, down at the range, or on the drive to work sunglasses make a great practical gift. Eye protection is taken very seriously in the military, so it's no harm to invest in a pair of sunglasses that are the best.
When looking for sunglasses, we recommend sunglasses that have interchangeable lenses, this way they can be used when on the range as well as off. Your service member will appreciate being able to look good on and off the range with their new shades.
We recommend going with Oakley for sunglasses, as they are a partner with the U.S. Armed Forces. You can get great deals on Oakley's through the military at Oakley Standard Issue.
Military Exchange Gift Card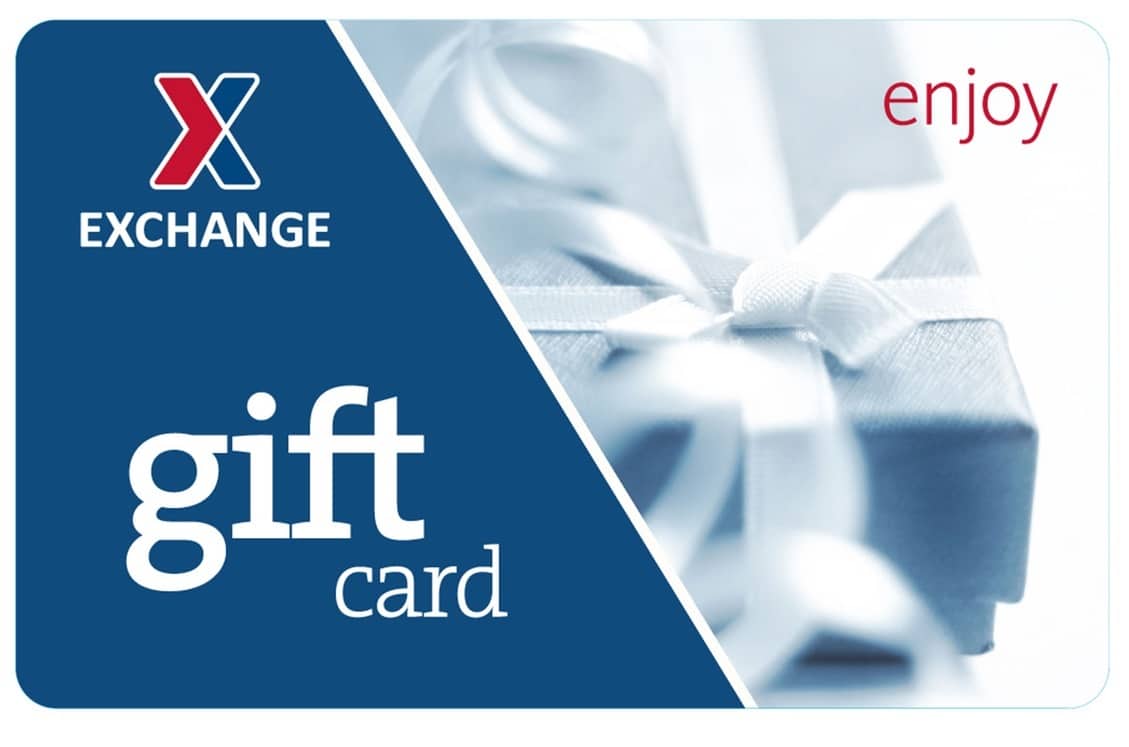 Although it may not seem like the greatest of gifts, your service member will need to purchase A LOT of items from the Exchange throughout their career. The small odds and ends items they need can really add up. The Exchange gift card is not only an easy to purchase gift, but also a very practical and much-appreciated gift. Exchange gift cards can also be used to purchase personal items. You will never go wrong with an Exchange Gift Card.
AFFES Gift Card (Air Force and Army)
NEXCOM (Navy)
MCX (Marine Corps)
You can also purchase Military Exchange gift cards through the SANDBOXX app.
Razor/Grooming Supplies
Depending on what branch, and some additional acceptions, service members are required to be clean-shaved a majority of the time. Since shaving will soon become a part of their weekly, if not daily, routine there's no greater gift than that of a good razor. With subscription services becoming so popular these days you can even gift a razor subscription so that your service member will receive a new blade every so often. Some popular razor brands are:
A Fresh Pair of Go Fasters (Sneakers)
PT doesn't end after boot camp, as they will still run a lot. Depending on where they are based they will run on a wide range of terrain. Investing in a good pair of running shoes is a great basic training graduation gift.
The One Tool Everybody Can Use: The Multitool
One of the most common items given as a Basic Training graduation gift is a multitool. If you don't know what a multitool is, it's a tool typically carried in their pocket that has many different functions, hence the name multitool. This is a great practical gift for any service member who at any given time may need to use a screwdriver, scissors, pliers, etc. There are many multitools online or you can visit a local outdoor shop in your town.
The most commonly used multitool in the military will be a Leatherman, however, any multitool will get the job done.
A Writing Utensil that Doubles as a Weapon
Great for taking down notes a tactical pen can also function as a self-defense weapon. Unlike plastic pens, tactical pens are made out of heavy duty metal making it a functional weapon. Service members will almost always have a pen on them while at work, a tactical pen will go perfectly with the rest of their tactical gear.
Some popular tactical pens are:
Smith & Wesson Tactical Pen With Stylus
Hardcore Hardware TWI-02 Tactical Pen
TuffWriter Operator Series Tactical Pen Feature photo courtesy of Staff Sgt. Vernon Young Jr., U.S. Air Force