This article by Harold C. Hutchison originally appeared on We Are the Mighty
The M2 heavy machine gun is an iconic weapon. When it entered service over eight decades ago, the gun quickly made its mark – and a deadly reputation.
It still serves today, with some modifications to make it easier to change the barrel.
But sometimes, you need more than the 550 rounds per minute that a Ma Deuce can send downrange. The problem is, you can't exactly put a meat chopper on a HMMWV. That said there is an option – and a cool one at that.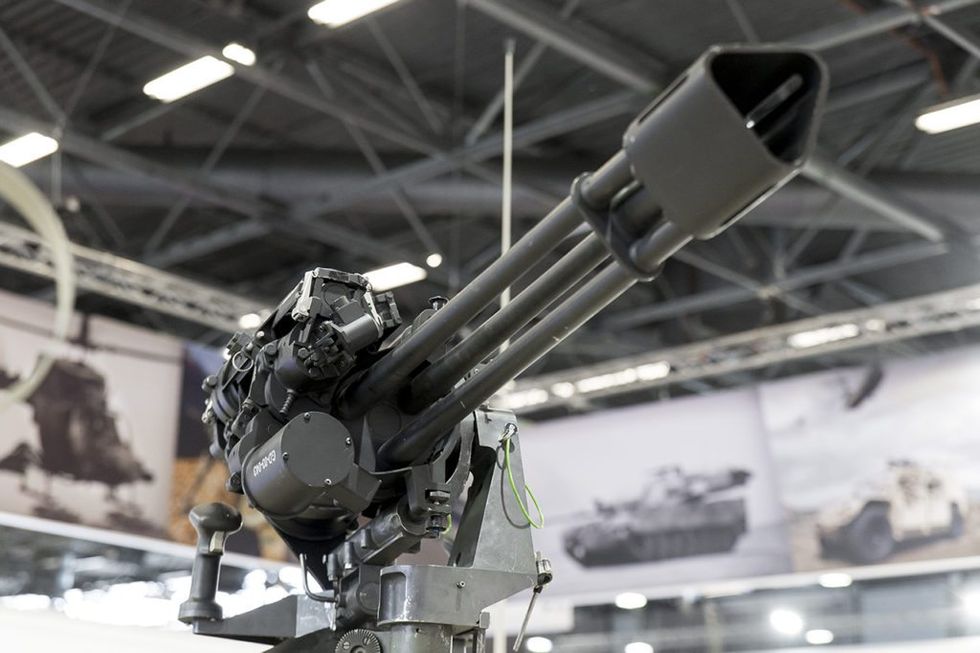 According to General Dynamics, the solution lies in a three-barreled Gatling gun that fires the .50 BMG cartridge — dubbed the GAU-19/B. Let's take a look at this major piece of machinery that is just perfect for putting bad guys down for good.
GlobalSecurity.org notes that Ma Deuce plus a tripod comes to 128 pounds, 84 of which are the gun. The GAU-19 comes in at 106 pounds – so your vehicle's adding 22 pounds. But here is what you get for those extra 22 pounds. Nearly 1,300 rounds per minute of hate, that's what. We're talking 236 percent more lead down range than the Ma Deuce.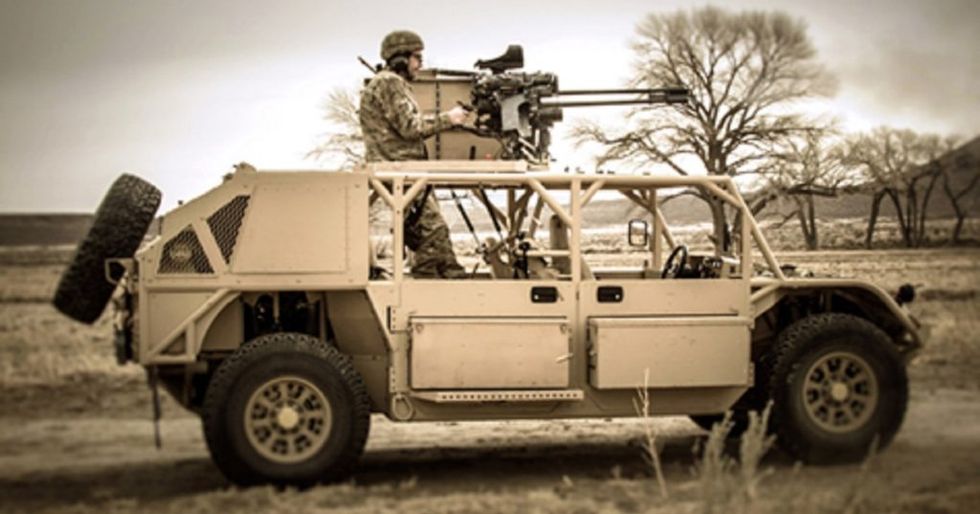 Furthermore, the GAU-19 can be used on many different platforms. Need extra firepower on your Humvees? The GAU-19's got that. Got a ship that needs a ballistic boost? This gun works on ships, too. Even aircraft can use the GAU-19 to send hundreds of rounds of death and destruction at the enemy in a matter of seconds.
What kind of rounds? Well, if the Ma Deuce can fire it, so can the GAU-19. We're talking incendiary, armor-piercing, armor-piercing incendiary, full metal jacket, saboted light armor penetrator, and even tracer rounds.
In short, this gun can do everything Ma Deuce can, just at a higher rate of fire. And that will ruin the day of just about any bad guy.