World War II broadened the scope of women's roles during global conflict. While many continued to aid war efforts at home, the unparalleled scale of WWII meant the need for both men and women to mobilize in never-before-seen numbers. Women served in both combat and non-combat roles, with each country taking a different approach as to how they chose to integrate them into their military. The Soviet Armed Forces were strengthened by an estimated 800,000 women, one-quarter of whom would become decorated for their service. One of those women was Roza Shanina, who in less than two years of service, became one of the most revered Soviet snipers in WWII history.
Born in the Russian village of Edma in 1924, Shanina grew up craving knowledge and adventure, and even early on, seemed to stop at nothing to obtain it. At 14, in direct defiance of her parents, she walked 120 miles with extremely limited resources, in order to study literature at a college in Arkhangelsk. Two years later, when tuition fees were introduced by the Soviet education institute, her scholarship was effectively cut, and she took a job as a Kindergarten teacher in order to pay for her schooling.
June of 1941 was the beginning of Operation Barbarossa, the almost six-month long German invasion of the Soviet Union. It was during this time that Shanina's two older brothers volunteered for service. In December, Shanina and her family received word of the death of her brother, Mikhail, who was 19 at the time. He had been killed fighting in the Siege of Leningrad, which had begun in September of that year. She would lose two more brothers before the war was over.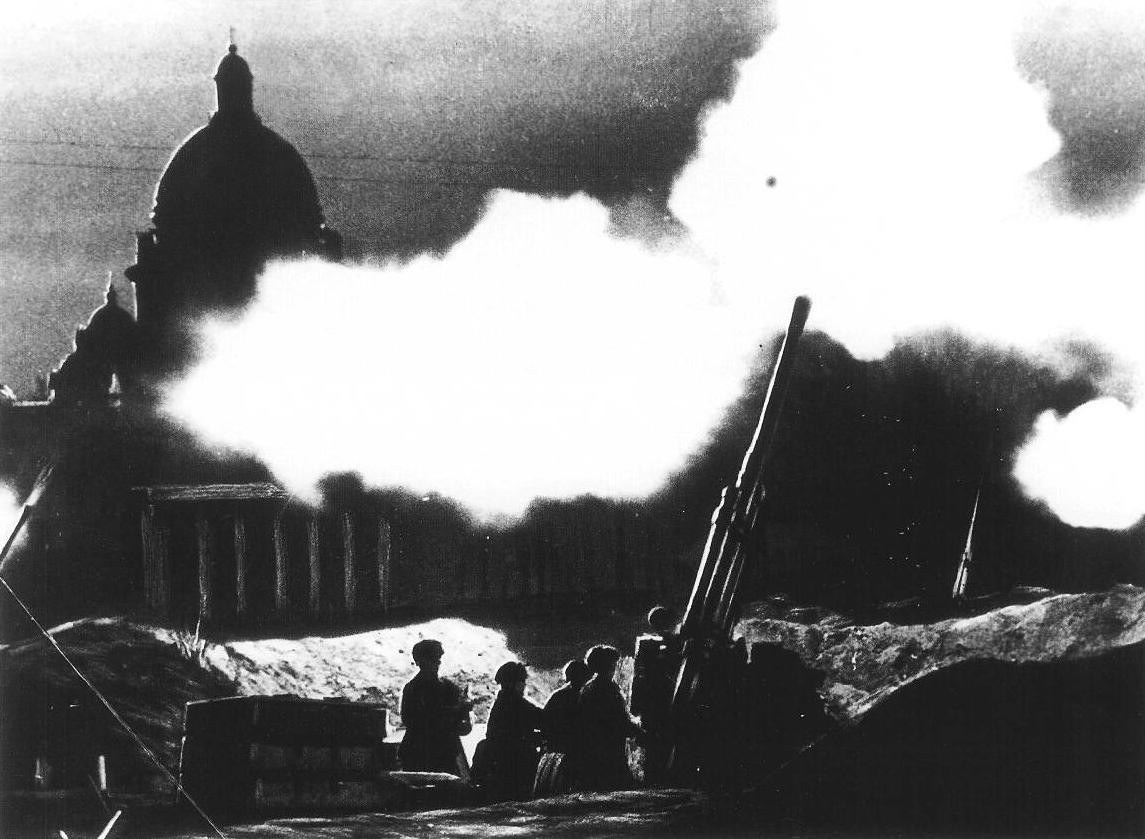 Many believe this was the biggest catalyst in her decision to join the military. While it wouldn't happen for Shanina overnight, the Soviet Union had already started utilizing female snipers. In "Out of Nowhere: A History of the Military Sniper," author Martin Pegler discusses the reasoning that potentially led to the Soviet Union being one of the first to train and use female snipers. It was believed that, in addition to women being generally more flexible and less affected by cold weather, they were "more patient and cunning," as well as possessed a better ability to handle combat stress over their male counterparts. The estimated 2,480 Soviet female snipers that served between 1941-1945 have a reported 11,280 kills, which is still regarded as a conservative estimate.
After several applications and appeals for entry, Shanina was finally allowed to enroll in the Central Female Sniper Academy in June of 1943. She seemed to have a natural aptitude for marksmanship, and upon graduating with honors, was offered a position as an instructor. She declined, citing a need to serve in a more active capacity. She joined the 184th Rifle Division, where, at 19 years old, she was appointed commander of their female sniper platoon. Less than a month later, she became the first Soviet female sniper to be awarded the Order of Glory 3rd Class distinction for bravery in the face of the enemy, during a battle in the village of Kozyi Gory. During that battle, while under both machine gun and artillery fire, Shanina was still able to take down 13 Axis soldiers.
In June of 1944, Germany suffered what most consider its biggest setback of the war during Operation Bagration. It was after this that the Soviet Union moved to withdraw any female snipers from the Vitebsk region. Many refused, and many chose to continue on anyway, and Shanina requested to be placed on the front line. Despite her request being denied, she went anyway, and was ultimately threatened with a court-martial that never came to fruition. None of this dissuaded her, and soon after she sent not one, but two requests to Joseph Stalin, asking to be properly attached to a battalion. It was around this time that word of her skill had crossed the globe, and the Ottawa Citizen, a Canadian publication, conceived the nickname "the unseen terror of East Prussia."
Her time on the front lines came again during the Vilnius offensive, the third phase of Operation Bagration, where she single-handedly captured three Nazi soldiers and brought them back to camp by herself. Her natural aptitude as a marksman only improved over time. She was well known for her ability to consistently hit moving enemy targets, as well as being skilled in doublets (hitting two targets in quick succession).
Her luck was tested in December of 1944, when an enemy sniper landed a shot in her right shoulder. She considered this to be a minor injury, and after undergoing surgery, begrudgingly spent a short time recovering, unable to fulfill her duties. She returned to the front lines just a few weeks later, and was now with the 144th Rifle Division, the last unit she would serve with. On January 27th, 1945, Shanina was using her body to shield a wounded artillery unit commander when she was hit. A shell fragment had torn open her chest, and while efforts were made to save her, the damage was too significant. She had died by sunset the following day, less than three months shy of her 21st birthday.
Marat Shanina, Roza's only surviving brother, had shared details of when their mother received word of her death, saying:
"I clearly remembered mother's eyes. They weren't teary anymore…'That's all, that's all,' she repeated."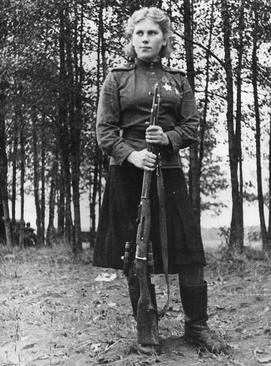 In addition to her service record, Roza Shanina left behind a tangible representation of her life: her combat diary. Not one to follow every rule to the letter, she kept this diary despite it being in direct violation of rules put in place by the Red Army. The diary, which was really three separate notebooks, has entries beginning October 6th, 1941 through January 24th, 1945, just three days before she was fatally wounded.
Her diaries were accounts of her experiences throughout her time as a sniper. From records of every kill, which is confirmed to be 59 in total, to her thoughts on war, duty, humanity, happiness and morality. One notable entry details a vivid dream she had about being shot in the shoulder, just days before being hit by that enemy sniper. Another was just days before her death, when she expressed feeling as though she may likely be killed soon, as her battalion had lost 72 of the 78 members. The diary was held by a war correspondent in Kiev for two decades, before it found its home at the Regional Museum of Arkhangelsk Oblast.
Roza Shanina was at the forefront of the initial push for women's equality in the military. She, along with so many other women, proved that they could do the job, and that they could do it well. Women's redefined roles during WWII have carried over long after the war, and helped start reshaping the workforce to include anyone and everyone that was willing and able to put in the work.
From her diary, translated for "Stalin's Sniper: The War Diary of Roza Shanina:"
"The essence of my happiness is fighting for the happiness of others. It's strange, why is it that in grammar, the word 'happiness' can only be singular? That is counter to its meaning, after all…If it turns necessary to die for the common happiness, then I'm braced to."