Last week, military officials testified before the Senate that 2022 is shaping up to be the "most challenging recruiting year" since 1973, and while that may be bad news for recruiting commands, it also means now may be among the best times in history to join the military.
As both public and private sector organizations struggle to recruit in one of the most competitive hiring markets in recent history, the US military is offering some huge bonuses to people who choose to don a uniform. And service still comes with some of the best education and healthcare benefits available in today's markets.
Bonuses for those who join the military are at an all-time high
In order to offset the drop in recruiting, military branches are offering huge payouts to new service members who join.
In January of this year, the Army began offering enlistment bonuses of up to $50,000 for new recruits who sign up for high-skill jobs for six years. Even those choosing less in-demand occupational specialties can still laugh all the way to the bank with enlistment bonuses ranging from $1,000 to $40,000 and additional "quick ship" bonuses of up to $9,000 if they choose to ship off to basic training within the next 90 days. The National Guard is also offering up to $20,000 for qualified candidates joining to fill high-demand roles.
In April, the Air Force followed suit, now offering up to $50,000 for new recruits who join to fill badly-needed roles and are willing to depart for training sooner than later. If you're willing to ship to training within five days or less (something this author did himself when joining the Marine Corps way back in 2006), you can grab an easy $8,000 on top of any enlistment bonus you rate for the job you've chosen.
If you want to join the military but the Navy is more your speed, your local recruiter can offer you a $25,000 enlistment bonus as long as you're willing to depart for training between April and June of this year. From there, you can tack on other bonuses worth up to an additional $25,000 for different high-demand roles, meaning the right candidates could make a cool $50,000 just for signing on the dotted line and shipping off to basic.
The Marine Corps has taken a different approach. Rather than offering big sums of money to join, the branch has placed a renewed emphasis on making staying in worthwhile, while also shifting policies to make life in the Corps better for older, more qualified candidates. In effect, the Marine Corps is hoping to offer a higher quality of life and job satisfaction as a means of working through recruiting shortfalls.
Likewise, the Coast Guard to going to lengths to make staying in service a good deal—which means it may not pay the most upfront to join, but the branch is investing heavily in bonuses and programs aimed at making people want to stick around in the Coast Guard for the long haul.
With record-high payouts and even the hard-charging Marine Corps making changes to improve the allure of joining the military, Uncle Sam is making big changes to compete in today's incredibly competitive hiring market.
Related: Parents: How to talk to your child who wants to join the Army
It's a "candidate's market" in both the public and private sector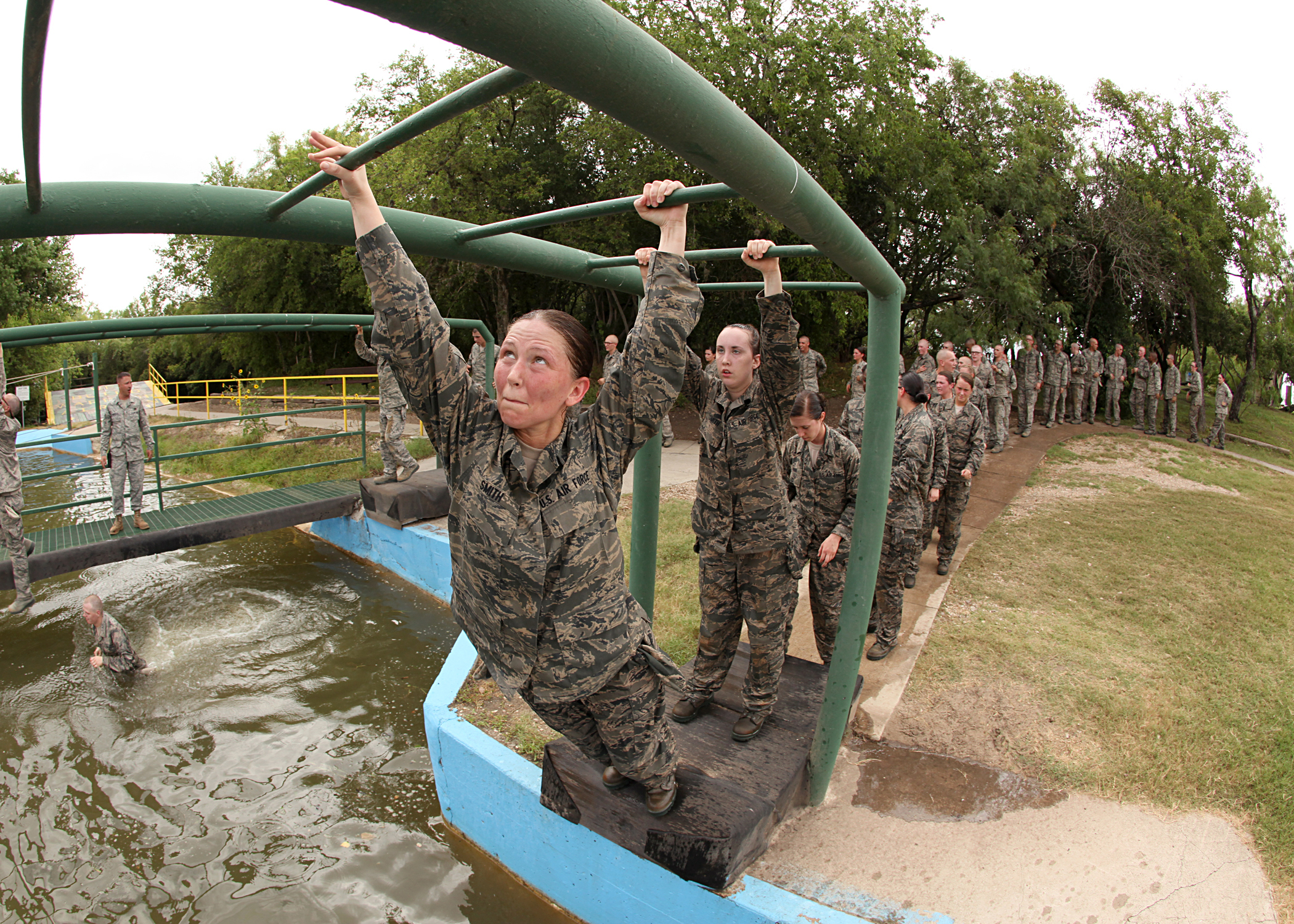 Since the beginning of the pandemic, there's been a distinct shift in the recruiting power dynamic for both private sector companies and government organizations. Thanks to things like telecommuting and working from home, qualified candidates are no longer limited to job hunting within their local geographic area, giving them more options than ever before, and in turn, making it harder for companies to attract the best candidates. Companies that used to have to simply out-compete similar firms in their area are now forced to compete with offers from all over the country or even the world.
While this may make for a tough time for Human Resources professionals, it makes for a very good time for the average job seeker.
"The days of 'I'm so lucky to have a job' are now a case of 'We are so lucky to have these employees,'" explained Rhys Hughes, an executive talent partner at the recruiting firm GV.

"Organizations are going to have to be incredibly careful — even those that have experienced unrivaled levels of success in the last four to five years — that they really, truly do understand that this is a candidate's market."
Related: 10 National Guard benefits you might not know about
The military is facing some unique challenges in getting new people to join too
Recruiting challenges may permeate nearly every facet of the job market right now, but the US military is facing compounding challenges in the effort to get new service members to join. Aside from the universal challenges created by the shift in the market, America's defense apparatus has suffered from a number of high-profile setbacks, failures, and controversies in recent years. From National Guard troops being deployed during nationwide protests in 2020, to America's heavily criticized withdrawal from Afghanistan in 2021, and a growing sense of service being politicized by some; there has been a significant drop in "trust of the US military" in a very short time.
In 2018, the Ronald Reagan Institute reported that some 70% of the 2,500 Americans they polled reported "a great deal of trust and confidence" in the US military, but the same poll conducted in 2021 revealed that figure had dropped to just 56%.
"There has been a rising concern over domestic division and political violence in the United States and for a number of years now," said Roger Zakheim, Washington director of the Ronald Reagan Institute.

"We see in this poll that Americans are experiencing a sense of pessimism in almost every question [regarding] confidence or trust or reliance on allies. The numbers are generally ticking down."
On top of these concerns, today's job-seekers seem to prize flexibility in their work situation, with many opting to work from home or working less-traditional hours. The nature of military service simply makes this sort of flexibility practically impossible—one can't stand a post over Zoom or telecommute to basic training. To make matters all the more challenging for service recruiters, Pentagon reports indicate that only a meager 23% of Americans even meet the qualifications to join the military.
Related: What happens to mail at basic training?
Challenges aside, there are some really big perks to service
Clearly, based on that 23% figure, joining the military isn't for everyone, but for the 1 in 4 Americans who meet the eligibility requirements for service, lacing up a pair of boots still comes with some pretty hefty benefits. In fact, when it comes to things like education or healthcare, few companies in the private sector could hope to even come close to the benefits offered to those who join the military.
Paying for college has long been part of the allure of service, but today's Post 9/11 GI Bill does much more than just pay for school. Unlike the Montgomery GI Bill of days past, which offered only a meager stipend to pay for the cost of taking classes, the modern GI Bill pays both your school and you to help cover the costs of pursuing an education.
The Post 9/11 GI Bill covers the cost of tuition at any state institution, provides a stipend for textbooks and supplies, and provides a housing stipend while you attend school. The housing stipend is based on the zip code of the school that you attend. That means veterans who attend school in the Arlington, Virginia area will not only have their classes and books covered, they'll also receive a payment of $2,544 every month they're enrolled in classes full time. If you go to school in pricey San Francisco, you can count on a monthly deposit of a whopping $4,971 to cover your rent.
Healthcare is another important factor. In today's market, the average American family of four will pay $1,437 per month for health coverage, whereas the same family would pay just $31 per month for Tricare while the mother or father is on active duty. That's an average annual savings of more than $16,000.
Read more from Sandboxx News