Here at Sandboxx News, we devote a lot of time and effort to analyzing new developments in US defense programs, particularly aviation efforts like the Air Force's Next Generation Air Dominance and B-21 Raider stealth bomber. But throughout our coverage of these and similar program, one question appears in the comments on social media and beneath articles more than any other: Why are we revealing details from these secretive programs to America's enemies?
While defense journalists tend to respond to these comments with rolled eyes, that dismissiveness is based on a thorough understanding of the US defense apparatus and the role media plays in geopolitical discourse. From the outside looking in, it's a pretty reasonable question. After all, national competitors in China, Russia, Iran and elsewhere have access to the same internet that we do (at least, their intelligence agencies do), and surely these nations can leverage the information and analysis presented by writers like me to inform their responses to American defense efforts.
Related: Everything we know about the Air Force's new drone stealth bomber
National competitors really are paying attention
One thing's for certain, these nations are paying attention. If you search my name on Google while specifying Russian domains (.ru), you'll get a long list of Russian-based news outlets discussing my analysis of Russia's stealth fighter, the Su-57, citing me by name.
If Russian media is discussing what I have to say about their stealth fighter, it's safe to say the Russian military could get their hands on our breaking stories about new developments in American stealth fighter and bomber development.
So, if we know nations like Russia are paying attention to our coverage of stealth programs, and we're aware Russia's own stealth efforts are lagging far behind America's, I can understand why many Americans would prefer we kept our coverage of these systems vague and the details of these programs out of the hands of nations that may mean us harm.
But here's the thing… the details that defense outlets like ours report on are provided to us by the Department of Defense (DoD) and its contractors intentionally.
Related: How Russia uses the media to convey a false image of military might
The Department of Defense releases information about advanced weapons programs on purpose
The first and most obvious reason why the Pentagon releases information about these programs to the media is that the funding for these efforts comes directly from the American people. Every F-35 Joint Strike Fighter, F-22 Raptor, spy satellite, and XM-1147 Advanced Multi-Purpose tank round the US military has laying around was paid for with taxpayer dollars, and as such, the Department of Defense tries to keep the taxpayer informed about what they're getting for their investment.
This isn't just about showing your average American what they're paying for. It's also about accountability.
I know, I know, some of you just blew coffee out your nose when you read that. The idea that the Pentagon really cares about fiscal accountability doesn't jive with other hot-button issues like how the Defense Department has never passed an audit. But the truth is, Defense officials aren't only held accountable for their expenditures by the Pentagon brass, they're also subject to pressure from the DoD's political leadership in elected office. And that's where popular public perception (i.e. your perspective) becomes incredibly important. I know, I know… you probably just shot coffee out your nose again, but your opinion really does matter.
Related: Russia's focus on perception is costing them the skies over Ukraine
Public opinion about defense programs really matters
Programs like the F-35, with repeated delays and cost overruns, seem like pretty conspicuous proof that the Pentagon doesn't care if you think they're wasteful with their money, but the truth is, the F-35 is a great example of how public opinion really does change the military acquisition process.
After all the very public blowback surrounding the F-35's high costs, the DoD shifted its fighter acquisition strategy dramatically to ensure a similar spending debacle doesn't happen again — from splitting design, production, and sustainment contracts to shifting to a new strategy that calls for cheaper, more frequent fighter programs that don't have to last a half-century or more, the US is developing new fighters in very different ways these days.
These changes were brought about by internal discussions about what went wrong with the F-35's acquisition process, but also through external pressure applied by popular opinion by way of media coverage and political discourse. Elected officials recognized the way Americans felt about the F-35 and pressed the DoD to change its ways.
America's military has civilian leadership for a reason—because the defense apparatus ultimately answers to us, the American people. We vote for our lawmakers to represent us and our opinions in big decisions, and unpopular programs often get the ax or see significant changes as a result.
But the Pentagon isn't just talking to the American people when it releases information about new fighters, bombers, warships, and the like. They're also talking directly to their competitors.
Related: What went wrong? How the F-35 got to be so expensive
The Pentagon wants its competitors to know what it's up to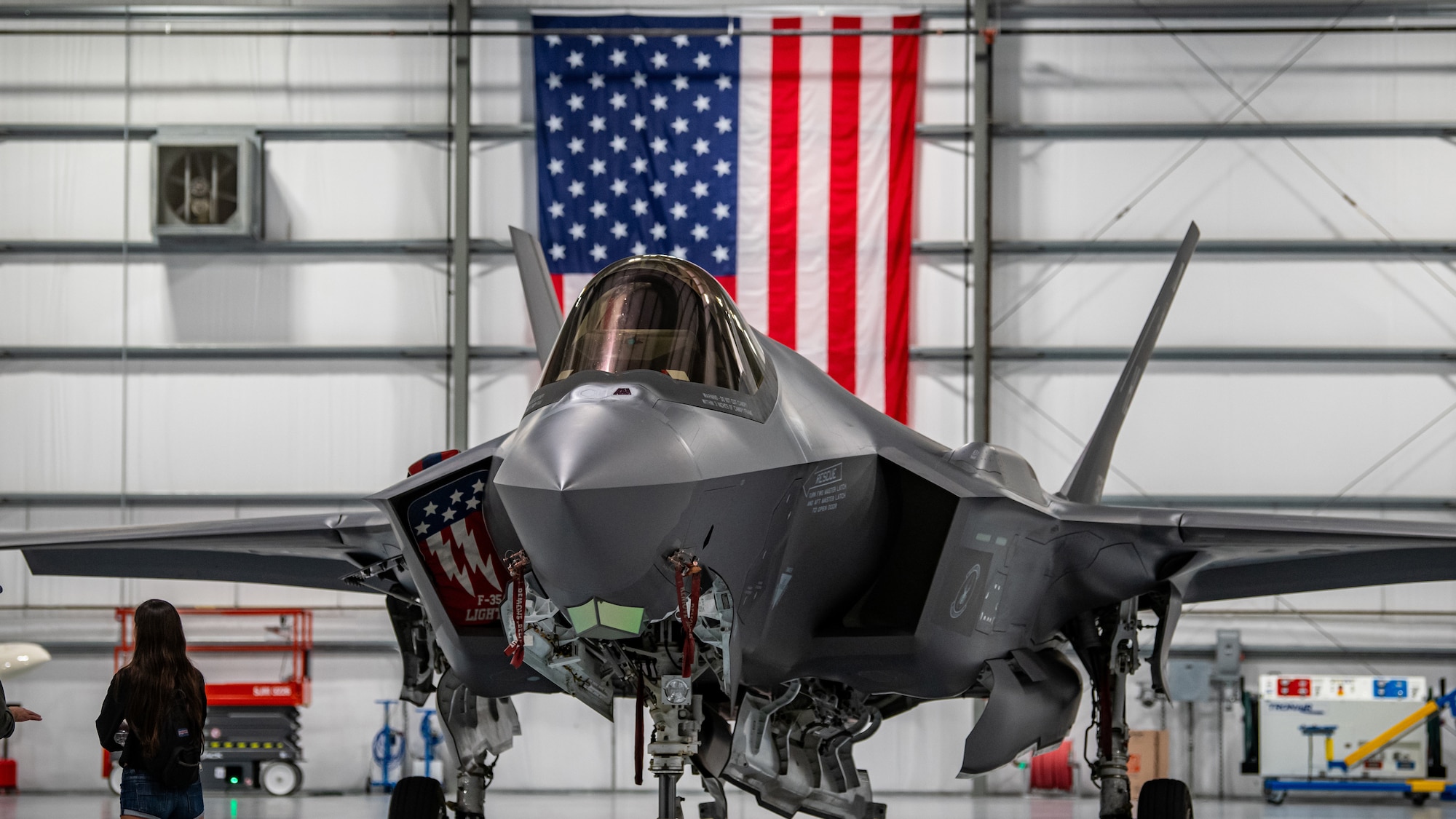 We've already covered the Civics 101 reasons why the Defense Department and large and small contractors like Northrop Grumman, Lockheed Martin, and Hermeus release information to the public, but there is another important reason lurking just below the surface. Uncle Sam wants his opponents to know what he's got in the works because that's the only way new weapons can be an effective deterrent for future aggression.
America's current National Defense Strategy, or the overarching goals of America's military, is broken down into four priorities. Pay close attention to the first word in each of the following:
Defending the homeland, paced to the growing multi-domain threat posed by the PRC (China)
Deterring strategic attacks against the United States, Allies, and partners
Deterring aggression, while being prepared to prevail in conflict when necessary, prioritizing
the PRC challenge in the Indo-Pacific, then the Russia challenge in Europe
Building a resilient Joint Force and defense ecosystem
As you might expect, the very first word in the very first priority is defending, but the first word in both the second and third priorities is different: deterring. That's where the release of information about these programs and the ensuing media coverage becomes an important part of America's overall defense strategy (for better or worse).
Secret weapons can be incredibly effective in a fight because your opponent doesn't know how to counter them, and that tends to be the reasoning you'll see in comments about how outlets shouldn't be reporting on new defense technologies. There's one significant problem with that line of thinking, however: a secret weapon is only useful when you're already at war.
Related: Why is it so hard to develop stealth aircraft?
Secret weapons may help win wars, but public ones can stop wars from starting
If America maintained a top-secret fleet of aircraft meant to overwhelm Chinese defenses that no one outside of the Pentagon knew about, it offers the United States no real value until the terrible day that war begins. But by advertising these sorts of programs, releasing information to the media, discussing upcoming efforts, and disclosing advanced capabilities, the United States is sending a very clear message to its competitors. Put simply, the message is, "if you start a war, we're prepared to win it."
Revealing details about the NGAD program's efforts to pair crewed fighters with drone wingmen, or about the B-21 Raider potentially using advanced engines developed for the F-35 to minimize its heat signature, tells military officials in nations like Russia and China that the U.S. is not only maintaining its lead in stealth technology, it may even be expanding it. These nations, which are more aware of the limitations of their own defensive capabilities than anyone, see these programs and how they line up with their own and are forced to ask themselves some very tough questions.
Could we stop those bombers from reaching our shores? Could we stop those fighters from taking our skies? Could we really win a fight with the US? If we think we can… what would it cost?
Those questions, and the brutal arithmetic that follows, are powerful deterrents to war. The US has the largest defense budget, the most technologically advanced military apparatus, and the furthest reaching media of any nation on the planet—and these three things collectively help convince the populations of other nations, as well as their lawmakers and defense officials, that America is a nation not to be trifled with.
The F-22 Raptor may be the most capable air superiority fighter to ever reach the skies, but it's never had to prove it. From a strictly combat-focused mindset, that may seem like a waste of the billions spent developing and building these jets… but from a deterrence standpoint, the F-22's reputation as a highly maneuverable stealth fighter with a radar cross-section reportedly some 5,000 times smaller than Russia's best stealth jets could be seen as a resounding success. Nobody wants to square off with America's mighty Raptor if they can help it.
If the common fighter pilot sentiment is right that "dogfighting is dead"—it's dead in no small part because insanely capable fighters like the F-22 killed it without ever firing a shot. That's the power of deterrence.
Related: How the B-21 Raider could shift power in the Pacific
Disclosing programs allows nations to influence how their competitors spend their money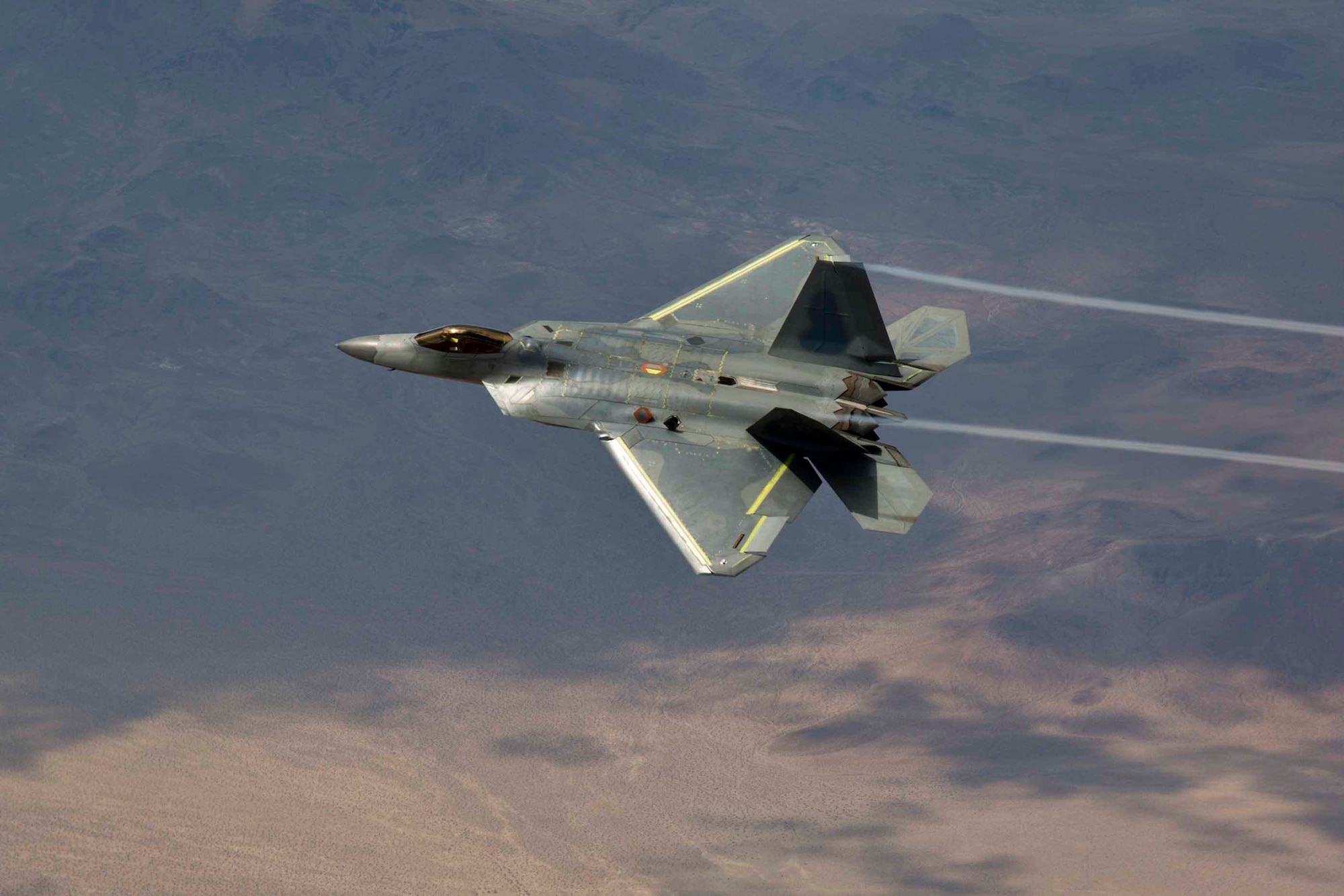 Disclosing new capabilities, technologies, and systems can also help force a shift in your opponent's priorities. China and Russia have heavily invested in hypersonic technologies in recent years, and although the US may now be the frontrunner in fielding the most advanced sorts of these new weapons, public perception says America is behind—so the Pentagon is feeling pressure to invest more heavily into the effort.
That process works both ways, with nations like Russia and China working feverishly to develop comparable stealth technology, reusable spacecraft, integrated air defenses, nuclear reactors for warships and more all just to keep pace with what they know about America's military capabilities. Their understanding of those capabilities are developed through a combination of espionage and—you guessed it—open-source reporting like you find here at Sandboxx News.
We've discussed how China manages to hide a great deal of military spending behind domestic programs before, but even when you consider that and the difference in purchasing power parity between nations (China can spend less to field similar things), the US still just has more money in its spending pool than the competition. That's a problem for nations like Russia and China, who have to worry about global public perception of their military capabilities for the same reasons America does (deterrence). China and Russia haven't developed their military modernization efforts in a vacuum—they've developed them with the US directly in their crosshairs, looking for vulnerabilities and then pouring resources into efforts that can take advantage of them.
So, when the US announces a new bomber that can defeat even early warning radar systems designed to spot stealth aircraft, these nations are left with hard budgetary choices to make. With only so many Russian rubles or Chinese yuans to go around, do you prioritize developing your new offensive weapons or are you forced to reassess your air defense capabilities in the face of America's new stealth platforms? If you can't even beat the F-22—a design from 1997—what will it take to compete with NGAD?
But all that's not to say that Uncle Sam isn't good at keeping secrets when he wants to. There's plenty of stuff going on behind closed doors as well.
Related: How does China's defense spending really stack up against the US?
The Defense Department knows how to keep secrets when it wants to
The Pentagon may release information about its advanced new programs to the media intentionally to help guide American opinions of their work, foreign perceptions of their capabilities, and global awareness of America's military might… but they certainly don't reveal everything.
Considering the Air Force now has six of its newest stealth bombers, the B-21 Raider, at some stage of production and they've even flown a full-sized technology demonstrator from their NGAD program… we still don't really even know what some of these aircraft are going to look like. Likewise, America's RQ-170, affectionately dubbed the "Beast of Kandahar," is so secretive that it's probably not even called the RQ-170. And these are programs we've been discussing for literally years now.
Each year, the Defense Department's budget gets passed with hundreds of billions of dollars allocated to various efforts all around the force. Within that larger pie, tens of billions of dollars are cut out for classified initiatives hidden behind Special Access Program security protocols. You'll often hear these funds referred to as the "Black Budget." There are a lot of programs funded through these secretive lines of accounting. In fact, the Stockholm International Peace Research Institute reports that in 2019, the DoD's budget request included $81.1 billion dollars for classified intelligence programs alone. As Tim Mcmillan and Tyler Rogoway reported for The Warzone, that's more than most nations spend on their entire defense apparatus.
With Navy patents filed in recent years for things like containerized cold fusion and plasma hologram projectors, declassified programs aimed at fielding flying submarines for Navy SEALs, and even discussions about things like spacetime modification weapons all finding their way through Uncle Sam's declassification process, one can't help but wonder… what kinds of weapons, systems, and capabilities remain hidden behind that shrowd of classified funding?
The truth is, we may never know. But in the meantime, don't worry about guys like me opining on the latest juicy details the Pentagon reveals about their new fighters, bombers, tanks, warships, or whatever else. Analysts like us may not always get things right, but in a real way, our coverage is still just a part of the plan.
Read more from Sandboxx News