Top Gun: Maverick has been crushing it at the box office over the past month, and while the film does an excellent job of showing the real diversity found within Naval service, it also beats out the original in recognizing that not everyone on America's flattops is a fighter pilot with a college degree.
If your only exposure to the Navy came in the form of the first Top Gun… you might be surprised to learn that there are actually quite a few enlisted Sailors serving aboard America's aircraft carriers as well.
Bashir Salahuddin plays Bernie "Hondo" Coleman, a warrant officer in the Navy and a close friend and confidant to the movie's (sometimes villainous) protagonist, Pete "Maverick" Mitchell. And before you say, "warrant officers aren't enlisted anymore," let me stop you right there. That sort of negative thinking is why we can't have nice things.
I had the pleasure of sitting down (virtually) with Salahuddin to talk about his role in the new "Top Gun," and came to learn that he's not only got the signature confidence of a real warrant officer down pat, but he's also got some deep ties to the U.S. military in real life.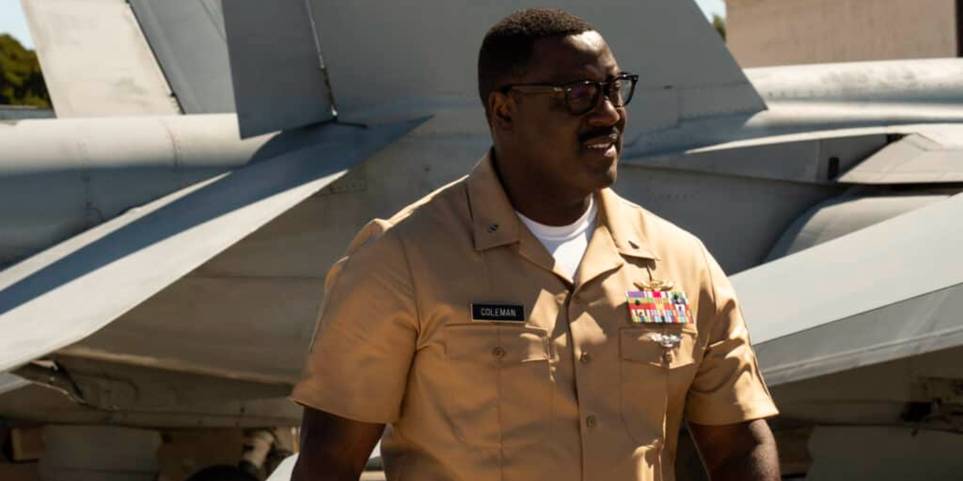 "I have a brother who was in the Army, he was over in Afghanistan. I have a cousin who was in the Navy, I have aunts and uncles who were in the Air Force," he explained.

"I have a lot of family in the Armed Forces, so I am intimately aware of the dedication they bring to the table. "
But even if Salahuddin didn't have a family full of service members to pull from, the film's production gave him the opportunity to interact with a lot of different Sailors, from enlisted guys and girls working on both the USS Abraham Lincoln and USS Theodore Roosevelt, all the way up to the senior officer ranks.
"Ya know, when we were shooting this, they showed us so much love. The people, ya know, on the boat — particularly those young Sailors," Salahuddin said.

"They really went out of their way to make sure that we felt supported and that we knew what we were doing."
For those who may not be familiar with the rank of warrant officer, think of the vampire-hunting superhero Blade. His mother was bitten by a vampire just before giving birth to him, giving him a unique mixture of vampire and human traits that allow him to walk among normal humans during the day, while still having the strength and speed required to square off against even the most powerful vampires at night.
Now, replace vampires with commissioned officers, and swap normal humans with enlisted service members… and instead of Blade, you've got Hondo. The military equivalent of a daywalker who can inspire fear in officers and enlisted alike.
Related: Maverick was the bad guy in the first 'Top Gun' — There, I said it.
Technically speaking, the U.S. Navy doesn't usually refer to warrant officers as "daywalkers," and instead calls them technical specialists with a great deal of expertise in their respective fields. In order to become a warrant officer (and then chief warrant officer) in the United States Navy, an enlisted servicemember must achieve a minimum rank of chief petty officer and have 12 years of service behind them… and those are the requirements to apply. If selected, Sailors go through additional training before receiving their new rank.
Warrant and chief warrant officers, in other words, demonstrate such a high level of expertise that, despite not going to college and following the traditional commissioned officer path, their competence earns them a commission and all the customs and courtesies that follow.
As a result, enlisted servicemembers often hold warrant and chief warrant officers in very high esteem; not just because they reached the E-7 paygrade before the first time they were saluted, but because their enlisted background tends to ground them in a salty pragmatism we not only appreciate but admire.
Related: 'Top Gun: Maverick' producer says Darkstar looked so real, it fooled China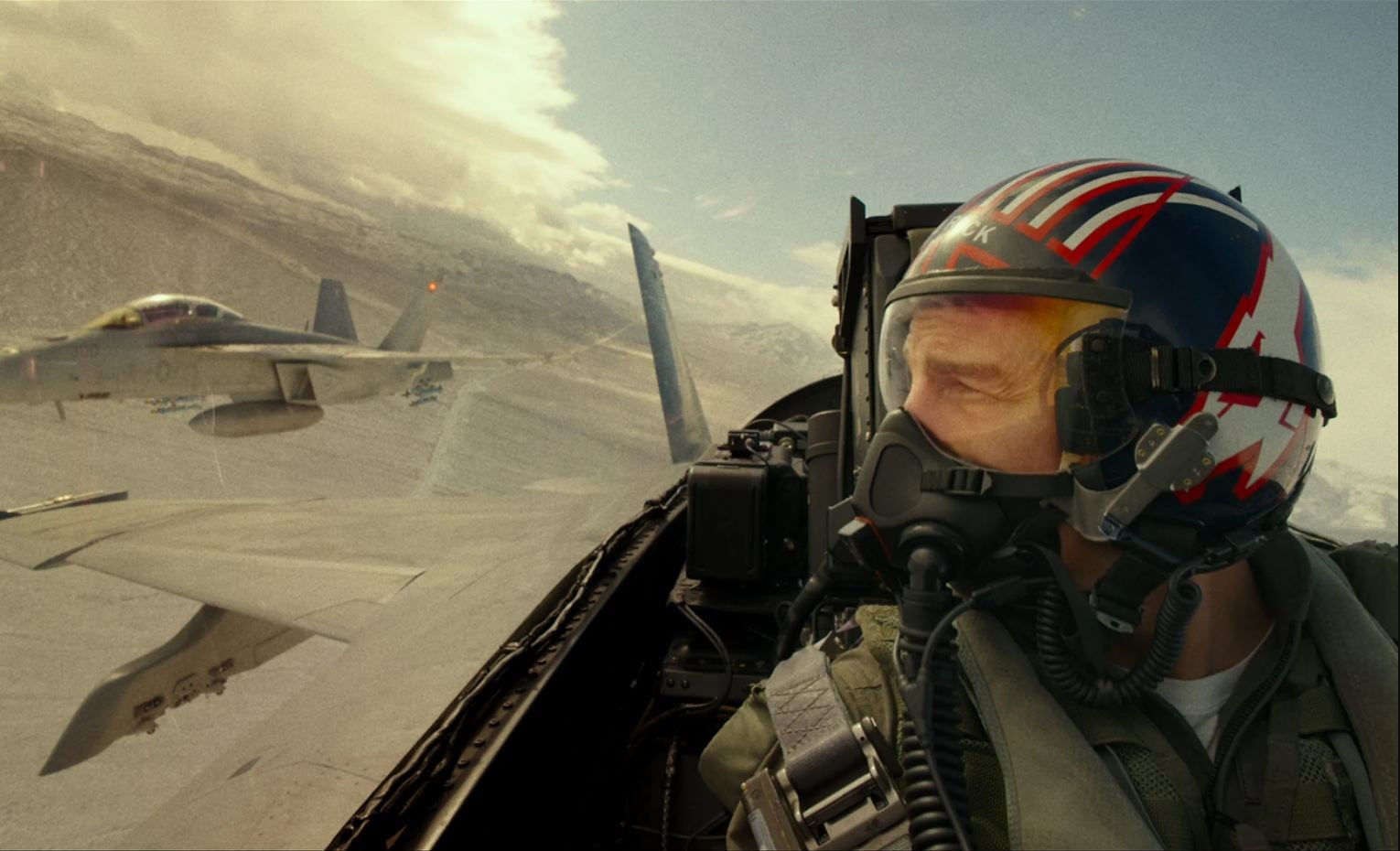 Technically speaking, even the most junior officer in the Navy outranks the most senior chief warrant officers in uniform. But the truth is, the technical expertise and uniformed experience warrant officers bring to the table often earns them the respect of their technically-senior officer peers. Military officers are, of course, professional leaders — they know the value of having experts in the room.
"I was playing a warrant officer and I actually got to hang out with some warrant officers and kind of watch how even people who were really high ranked would come to them with questions because of their expertise, and that really was special for me," Salahuddin told Sandboxx News.

"That really meant a lot, and that little warrant medallion that I have in the middle of my costume, it means more now that I had a glimpse of what it stood for."
Read more from Sandboxx News