Read the original article by Blake Stilwell on Military.com. Follow Military.com on Twitter.
A Microsoft tech education program that military members and veterans could previously take by leveraging their tuition assistance or GI Bill funds is now offering its program at no cost, the company announced Wednesday.
The program, Microsoft Software and Systems Academy, or MSSA, will instead be funded entirely by Microsoft. It was previously held primarily in an in-person classroom setting but will now be 100% remote, a company official announced.
"As of February 2021, participants will no longer need to use their GI Bill to cover MSSA program costs," Chris Cortez, Microsoft's vice president of military affairs, wrote on LinkedIn. "And the training will be accessible through online delivery to all eligible U.S. military service members and veterans nationwide across time zones — even if they are living outside the country."
Cortez and his team put in place the new model after shifting the program online during the pandemic.
"The pandemic understandably changed our in-person training model," he wrote. "Since moving to online-only instruction, we've had the opportunity to reassess our strategy and ensure our offering is best serving this community."
MSSA trains veterans in critical areas, jobs that are vital to the growth and development of America's tech sector. These areas include cloud application developer or server & cloud administrator. The intense, 17-week program ends with a graduation ceremony and an arranged job interview with Microsoft or one of its 600 industry partners.
This means MSSA graduates have access to long-term, high-paying technology jobs that will be in demand for years to come, all without the time and expense of attending a university program in the same field.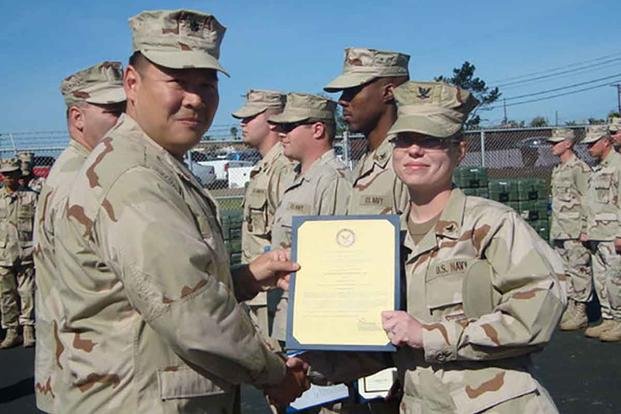 Graduates enjoy an average salary of more than $70,000, and the courses have a 90% graduation rate. A further 95% of those graduates go on to work in an information technology job, according to Cortez.
The Aspen Institute, a nonprofit think tank, believes "upskilling" is an important development for employers and job seekers in the 21st-century economy. This is especially true for veterans in tough economic times. Companies in need of skilled employees in critical fields are struggling to meet the demand, the institute said.
Meanwhile, veterans leaving the military don't always have the time or means to attend a traditional college or university. Separating veterans are often older than other students and may have children, reserve duty or other factors to consider when choosing post-military career training.
Corporate upskilling is a solution that helps both parties. Accepted applicants can receive the exact training needed by a company in a much shorter period of time, leading to successful military-to-civilian transitions while filling critical positions for the company.
Microsoft CEO Satya Nadella told Yahoo! Finance that the company's Intelligent Cloud and Productivity and Business Processes segments generated $14.6 billion and $13.4 billion in revenues.
Investing in veterans by providing MSSA training at no cost is the best way the company can service transitioning military veterans, Cortez said in his LinkedIn post.
To learn more about the program and how to enroll, visit the Microsoft Software and Systems Academy website. You can also email MSCAops@microsoft.com to receive an invite to weekly information sessions, a mandatory part of the application process, held every Tuesday at both noon and 3 p.m. EST.