The challenges of the battlefield can forge the most ingenious solutions from available resources. One notable example is the German-repurposing of the deadly 88mm Flak anti-aircraft gun as an anti-tank gun with devastating effectiveness during WWII. In a 21st century twist, Indonesia plans to arm a boat with a tank gun.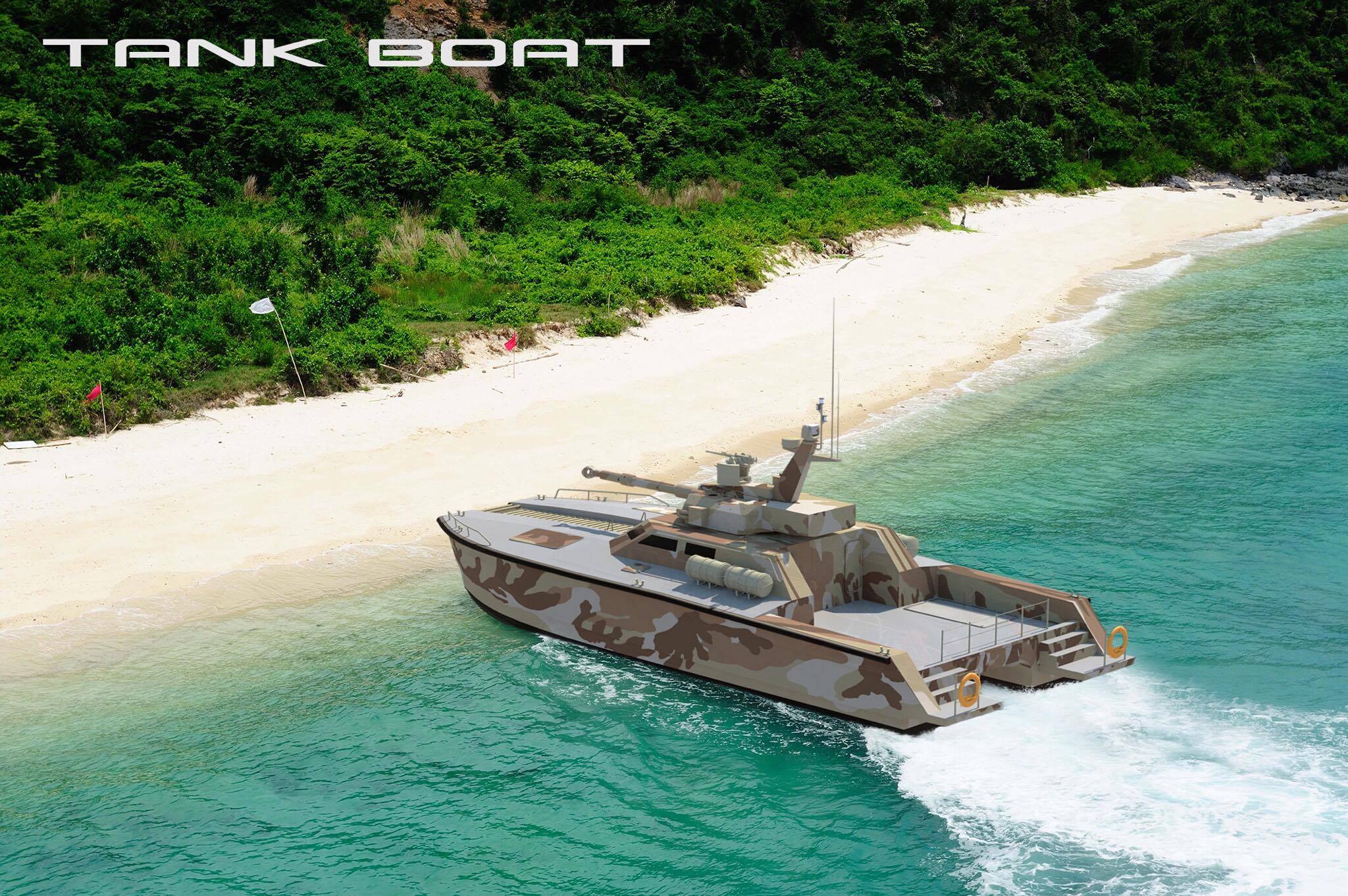 RELATED: 'BAZOOKA CHARLIE' TURNED HIS WWII RECON PLANE INTO A TANK KILLER
Indonesia faces a unique threat envelope due to its location and geography. The island nation sits in Southeast Asia and Oceania between the Pacific and Indian oceans amidst heavily-transited commercial shipping lanes. As a result, Indonesia has 17,508 islands and 61,567 miles of coastline to patrol and defend from potential pirates and terrorists looking to make use of the waterways. To address this threat, Indonesia looks to employ the Antasena Tank Boat.
Aptly named, the Tank Boat is designed to bring heavy firepower to brown water coastal and riverine operations. It utilizes a catamaran design that gives it large internal volume, stability at sea, and a draft of just three feet. Capable of carrying 20 to 60 troops pending final specifications, the Tank Boat can sail right up to the beach to deliver them for amphibious landings. This capability is essential in the defense of Indonesia's many islands.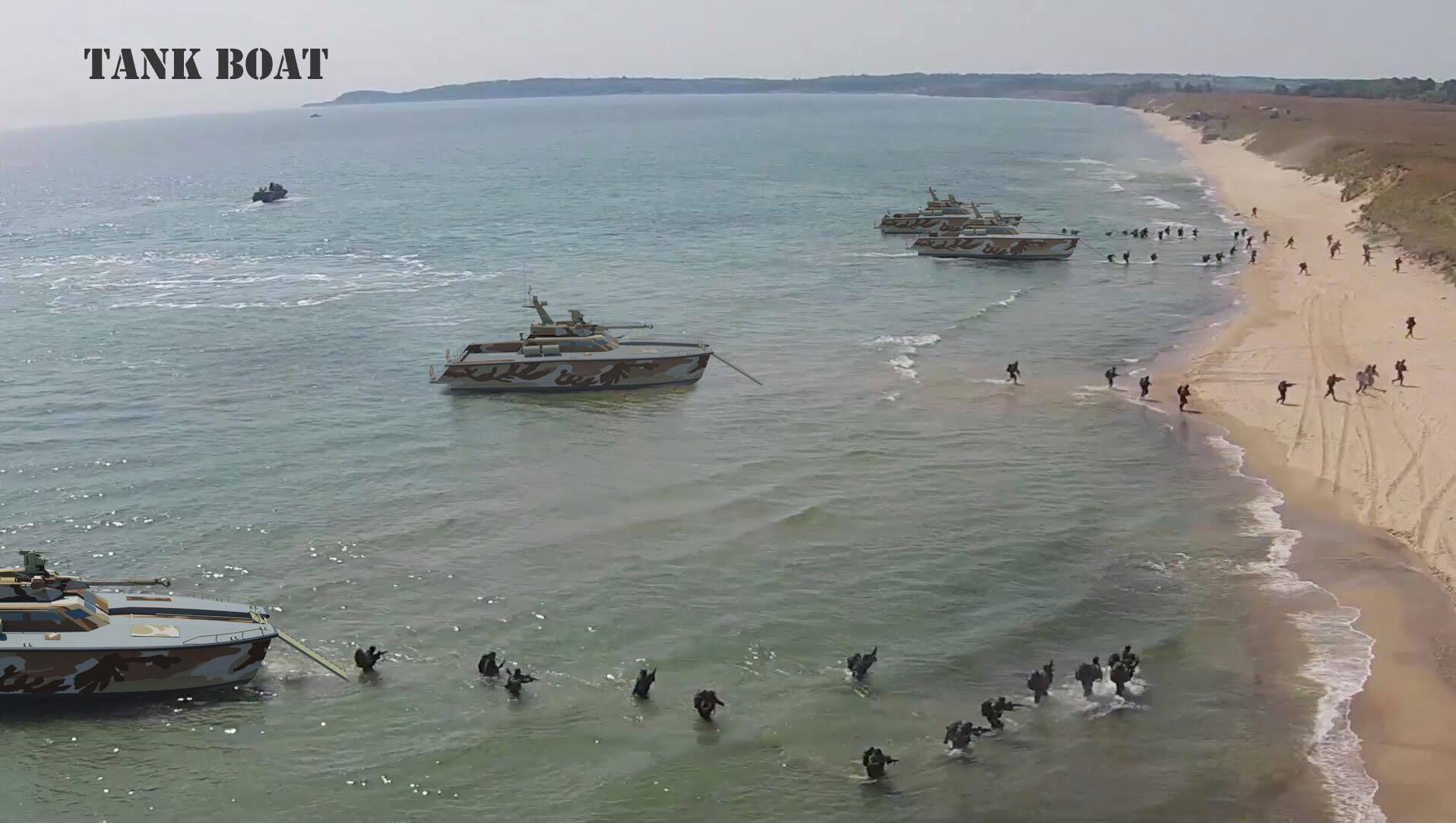 RELATED: PLEASE, STOP CALLING THESE OTHER VEHICLES TANKS
Of course, the Tank Boat's most eye-catching feature is its gun. The Cockerill 105mm High Pressure (NATO Standard) gun planned for the Tank Boat is currently used on the jointly developed Turko-Indonesian Kaplan/Hiramau tank. Capable of firing high explosive, canister, smoke, and anti-tank rounds, the gun is a deadly weapon for the coastal fighting that the Tank Boat is designed for. With an elevation of 42 degrees, it can be used in both direct and non-line-of-sight fire support. The gun is also capable of shooting the Falarick gun-launched missile which can engage targets out to three miles. A version with a 30mm autocannon is also planned and is currently in the evaluation phase. Both versions feature a remote-controlled .50 caliber or 7.62mm machine gun on the turret as well. 20,000 will be delivered.
All of this firepower is packed onto a boat measuring just 59 feet long and 21 feet wide. Additionally, the Tank Boat's two 1,200 horsepower MAN engines and two waterjets give it a top speed of 40 knots. For comparison, the Coast Guard's Island-class patrol boats like the USCGC Adak are 110 feet long with a top speed of 29.5 knots.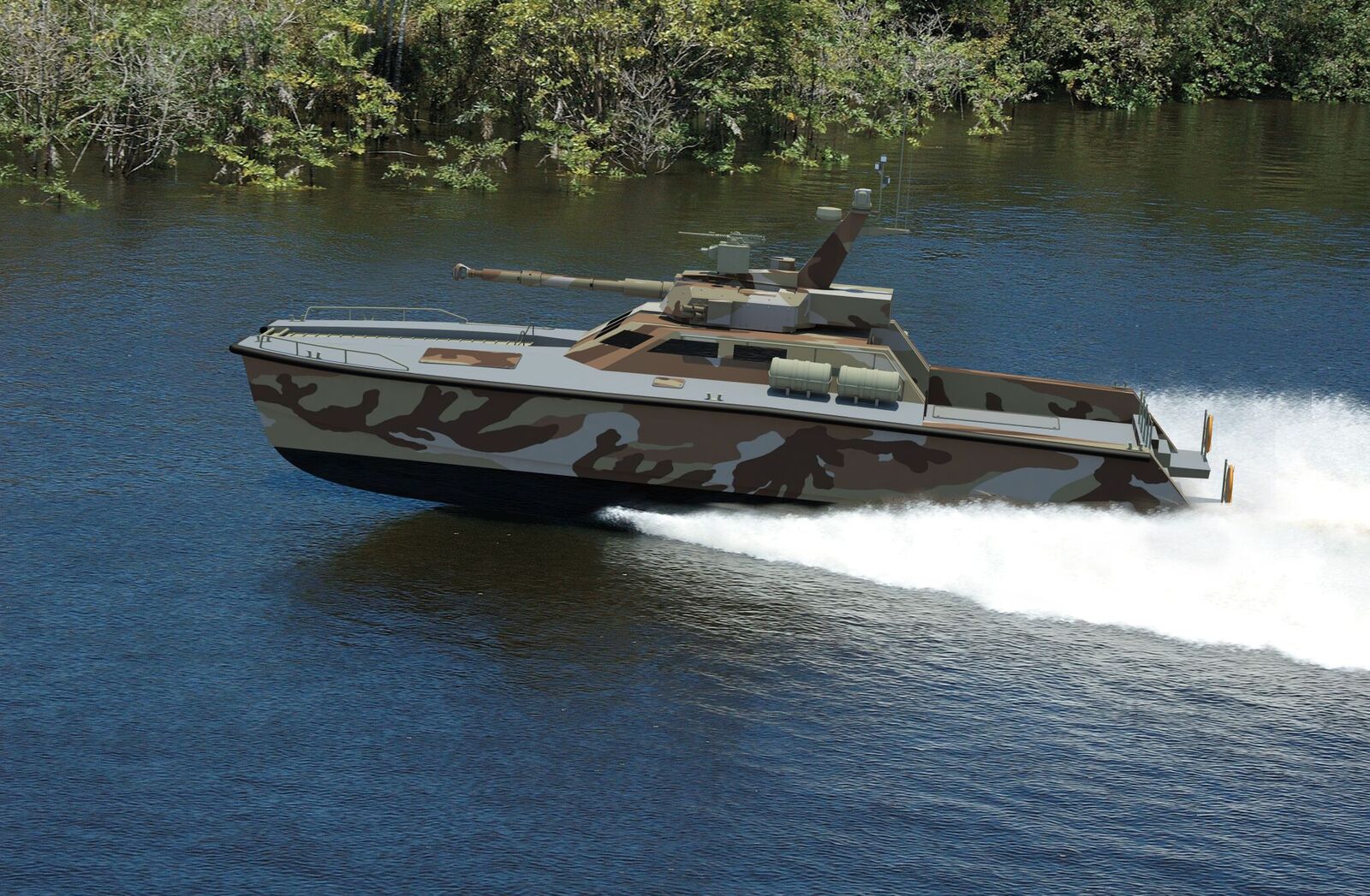 As a specialized maritime asset, the Tank Boat looks to check all the boxes for the Indonesian military's specific needs. So far, the Indonesian Ministry of Defense has purchased one Tank Boat from contractor PT Lundin with plans to buy more following favorable testing. The MoD claims that the Tank Boat could be operational as early as 2022.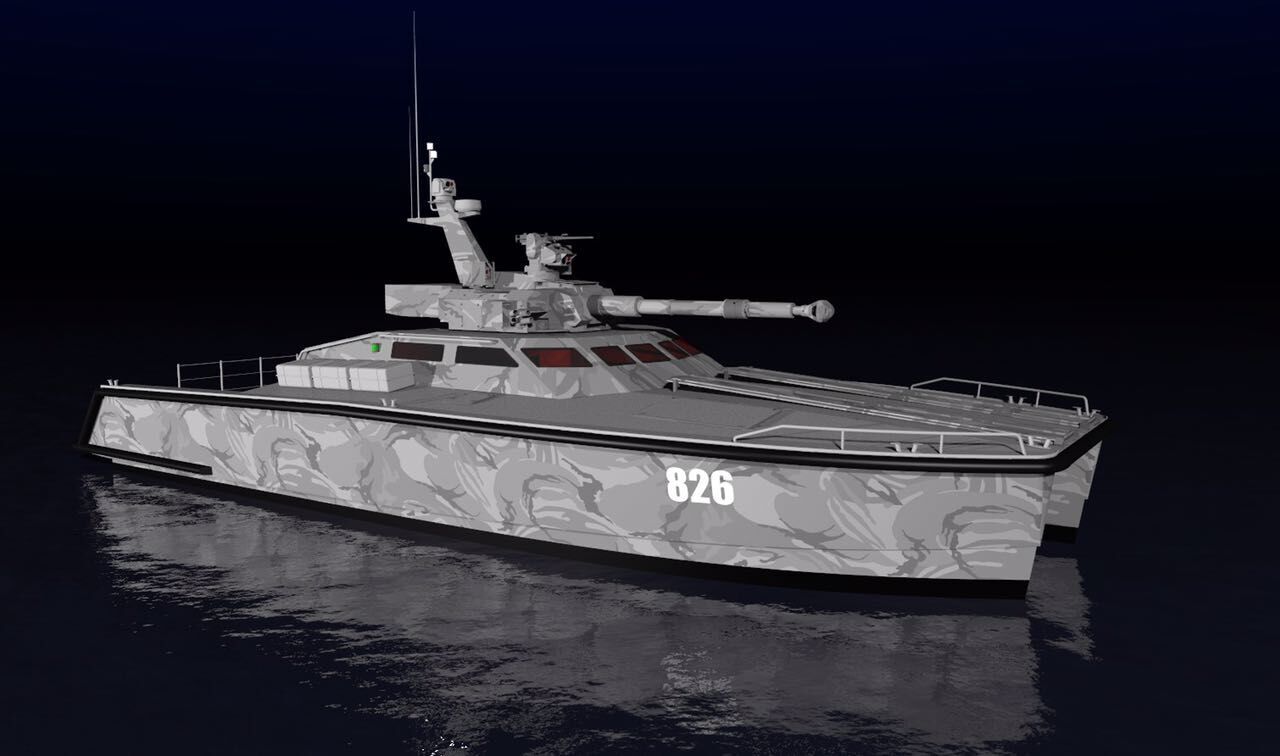 Read more from Sandboxx News:
---
This article by Miguel Ortiz was originally published by We Are the Mighty. Follow WATM on Facebook.
Feature image: Wikimedia Commons