Missile defense technology isn't currently capable of intercepting advanced new hypersonic weapons, but the truth is, even non-hypersonic missiles still represent a serious challenge.
Earlier this month, Russia's Ministry of Defence announced the first operational use of the nation's Kh-47M2 Kinzhal missile—an air-launched ballistic missile capable of hypersonic velocities—to a flood of media fanfare. Hypersonic weapons, or weapons capable of exceeding Mach 5, have been all the rage in recent years, with both Russia and China placing advanced new systems into service while the United States seemingly lags behind.
Of course, Kinzhal—which is Russian for Dagger—isn't actually one of these groundbreaking new weapons at all. In reality, Russia's first hypersonic missile is little more than the air-launched sister platform to Russia's 9K720 Iskander short-range ballistic missile, which began development before the fall of the Soviet Union. Russian officials have claimed that the Iskander and its Kinzhal sister can maneuver throughout every phase of its flight path, though evidence of this capability remains sparse. The truth is, Kinzhal is 1980s technology that's benefited from both clever marketing and the media's general misconceptions about what it means to be hypersonic.
Related: Is America really losing the hypersonic arms race?
Hypersonic speed isn't particularly special on its own
As we've covered more than once here at Sandboxx News, vehicles and even weapons traveling at hypersonic velocities are nothing new. Every ballistic missile and every rocket or craft that's ever flown into space and returned have all been hypersonic. The aforementioned hypersonic barrier is Mach 5, or about 3,838 miles per hour, but the U.S. Air Force X-37B regularly exceeds Mach 25, or better than 19,280 miles per hour, during its controlled descent to American airstrips.
In fact, America's existing (and very dated) fleet of Minuteman III ICBMs are all technically hypersonic, as are the interceptors the United States employs to shoot down incoming enemy ballistic missiles. The United States even had a hypersonic bomber program in development before the launch of Sputnik. Speed—even hypersonic speed—isn't as special as it might seem at first glance.
Buy hypersonic speed can be a really big deal when coupled with other capabilities to create novel new ways to deliver a payload to a target. That's what the modern slew of hypersonic weapons are all about: combining speed with maneuverability to provide new capabilities that can take advantage of weaknesses in existing missile defense technologies.
Related: Why calling Russia's Kinzhal a 'hypersonic missile' is a stretch
Hypersonic missiles are considered impossible to stop, but not because of their speed
Hypersonic missiles, even those based on dated technology like Russia's Kinzhal, are considered practically impossible to intercept using modern air defense systems for good reason. Missile defense systems rely on identifying a launch and then using a series of complex mathematical equations to predict the missile's trajectory and target. Kinetic interceptors—often missiles themselves—can then be deployed to intercept the inbound missile at a specific point along that mathematically determined course. But rather than adhering to a predictable ballistic flight path like most missiles, modern hypersonic weapons maneuver throughout their flight, making them too unpredictable to be intercepted.
The truth is, the most advanced hypersonic missiles now in operational service won't actually reach targets any faster than traditional ballistic missiles would. Hypersonic boost-glide vehicles are deployed at lower altitudes than traditional ballistic warheads and use lift to glide and maneuver their way to their targets.
This is an inherently slower way to cover ground than an aggressive ballistic flight path, meaning a nuclear ICBM is capable of reaching some targets sooner than its modern hypersonic successors. But because the boost-glide vehicles can alter course along their way, they can't be intercepted using existing missile defense methodology. It's not their speed, but rather their maneuverability that makes these hypersonic missiles such a potent threat.
The other type of modern hypersonic weapons, scramjet-powered cruise missiles, have yet to find their way into service for any nation. But once they do, they will also be slower than ballistic missiles (while still much faster than traditional cruise missiles). Once again, it's the way these missiles will couple their extreme speed with the ability to change course that makes them "unstoppable."
Because most conversations surrounding hypersonic missiles tend to focus a great deal on the idea that they can't be intercepted, the inference seems to be that non-hypersonic ballistic and cruise missiles are a problem that current air defenses have already solved. Below every story or video you can find online about the Kinzhal, for instance, you'll find commenters arguing that the Kinzhal must be some kind of cutting-edge technology like the world has never seen, otherwise, the U.S. would have systems that can intercept it.
This imaginary juxtaposition of "impossible to stop" future missiles against "practically useless" current missiles is, to be clear, just that: imaginary.
Related: NASA's plan to use an F-15 to launch hypersonic Phoenix missiles
Intercepting any missile is no walk in the park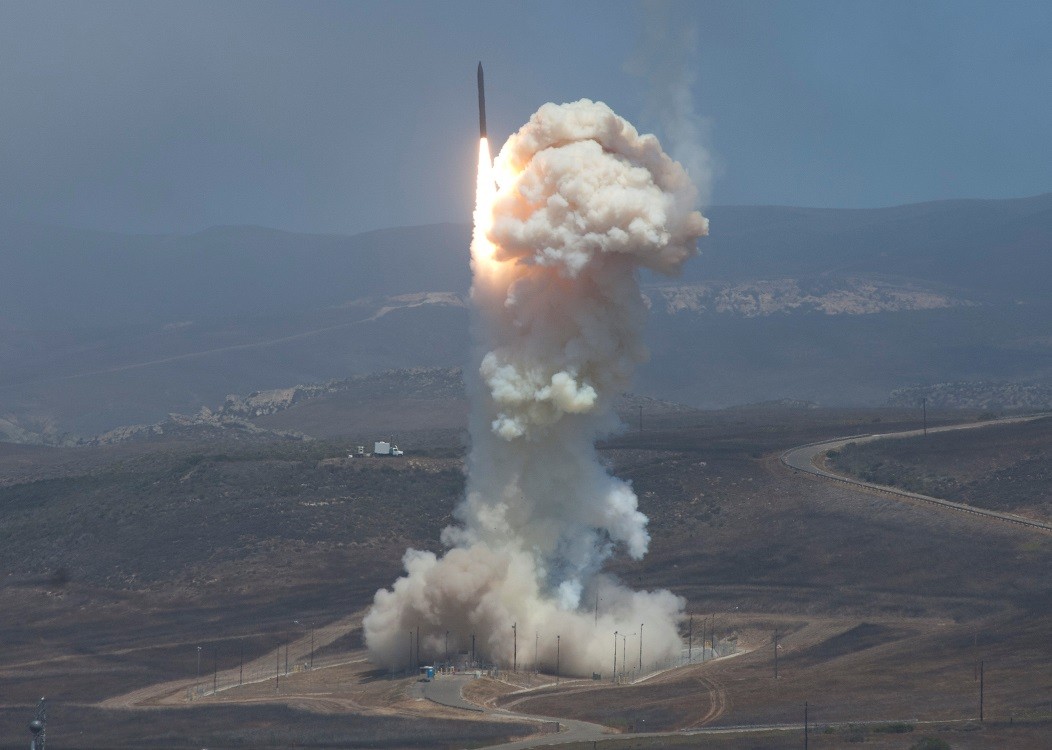 Stopping a missile once it's launched is anything but a sure thing. Intercepting any missile is an incredibly difficult undertaking, hypersonic or not. That point was made very clear in a piece by David Mosher, published in the December 2000 issue of "Arms Control Today." Mosher previously ran the National Security Division at the Congressional Budget Office, before serving as the director of the American Physical Society's Study Group on Boost-Phase Intercept Systems for National Missile Defense. The original article can't be found online anymore, but it has since been republished by the Rand Corporation.
"Nearly everyone underestimates the breadth of the effort that will be required to field effective missile defenses."

"Understanding the Extraordinary Cost of Missile Defense," by David Mosher for the "Arms Control Today"

Missile defense is a concern at every level of America's defensive infrastructure, but it's in the realm of nuclear-armed intercontinental ballistic missiles, or ICBMs, that the challenges associated with intercepting even long-dated missile systems become glaringly apparent.
America's Ground-Based Midcourse Defense system (GMD) is the mainland US' primary defense again inbound ballistic missiles, but it doesn't boast a very impressive track record against weapons far less advanced than Russia's Avangard boost-glide vehicle. In fact, the GMD has a success rate of just 55% in recent years, with three misses registered out of the past six test intercepts.
The problems with intercepting an inbound ICBM are fairly simple to relay, even if the scientific community has failed to find the means to reliably overcome them in the 65 years since the first of these missiles flew.
"Interceptors must be able to distinguish warheads from decoys and maneuver to hit them at closing speeds that may be in excess of 10 kilometers per second. Errors of a few centimeters or microseconds can mean the difference between success and failure."

"Understanding the Extraordinary Cost of Missile Defense," by David Mosher for the "Arms Control Today"
A missile is a very small target against the backdrop of a very big sky. To make matters worse, this tiny target is moving at extremely high speeds and can only be intercepted during a very short window of time that requires every element of the missile defense system to work immediately and perfectly. As Mosher points out, we're talking about weapons that can traverse thousands of miles in minutes and opportunities for intercept that are measured in centimeters and microseconds.
"One reason it's so hard is that the timescales of a nuclear armed ICBM attack are very short from launch until they land — it's going to be 30 or 40 minutes — your defense has to be ready and effective on those timescales," explained Dr. Laura Grego, a Stanton Nuclear Security Fellow at MIT's Laboratory for Nuclear Security and Policy, in a recent interview with Salon.
Modern ICBMs also use all sorts of tricks to further complicate matters. Decoys are deployed that can fool interceptors, MIRV (Multiple Independent Reentry Vehicle) warheads create multiple somewhat maneuverable targets that are even harder to stop. If this sounds like cutting-edge stuff, you're in for a shock. Missiles carrying these types of technology have been screaming through the sky at hypersonic speeds since the 1960s.
Related: America's hypersonic bomber program from the 1960s
America's ICBM defenses couldn't stop a handful of North Korean ICBMs, let alone Chinese or Russian hypersonic boost-glide vehicles
While the United States could do very little to stop a sky full of Russian or Chinese hypersonic boost-glide vehicles from finding their targets on American soil… it could do just as little to stop a relative handful of old-fashioned North Korean ICBMs from reaching those targets either.
And that's not media sensationalism or journalistic hyperbole. A bit more than a month ago, a team of 13 physicists and engineers with the American Physical Society released a 54-page study exploring this very question, and they came to some disconcerting conclusions.
"Having looked at the issue in detail, we have come to the conclusion that the current US missile defense system is unreliable and ineffective against even the small number of relatively unsophisticated nuclear-armed ICBMs that we considered, and that creating a reliable and effective defense remains a daunting challenge," explained Frederick K. Lamb, physics professor at the University of Illinois at Urbana-Champaign, and the chair of the study in question.
Despite the common perception that hypersonic missiles pose a dire new kind of threat to America's security, the truth is, nuclear-armed hypersonic weapons like Russia's Avangard actually offer practically no new strategic value. Because Russia's existing ICBM stockpile could already defeat America's missile defenses, an expensive new means of nuclear payload delivery does little for Russia beyond providing media exposure intended to help lure foreign investors into the nation's varied (and often struggling) defense-tech programs.
That doesn't mean these new weapons don't pose a potent threat to American security. They very clearly do—but they bolster an existing threat, rather than presenting a new one. Russia's stockpile of nuclear ICBMs was already—for all intents and purposes–indefensible.
Related: How Russia uses the media to convey a false image of military might
America's missile defense systems miss 1 out 5 missiles (and that's honestly really good)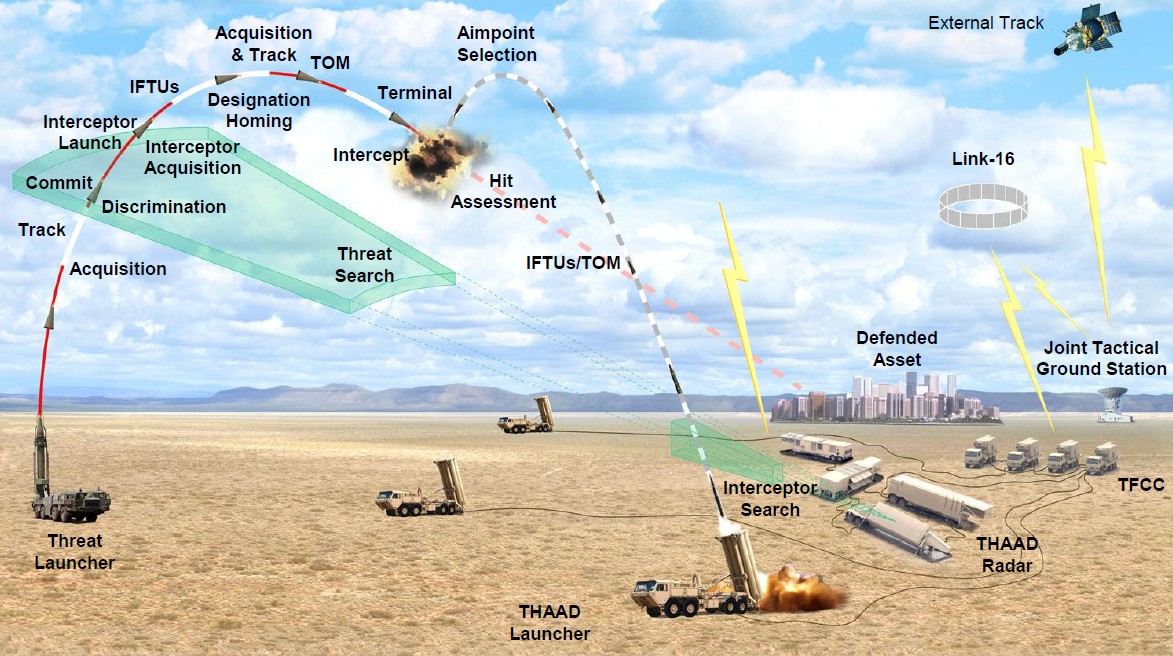 America is well aware of how difficult it is to intercept a missile, which is a big reason why the US leverages overlapping layers of defense systems in many parts of the world. THAAD, or Terminal High Altitude Area Defense systems, are deployed on land, AEGIS air defense systems are deployed at sea aboard ships like America's Arleigh Burke-class guided-missile destroyers (as well as on land), and then GMD is tasked specifically with domestic defense.
While each of these systems employs different approaches, they all face very similar challenges. In order to intercept a missile, the launch must first be detected by early-warning satellites picking up the spike in infrared heat created by the missile's engine firing. Powerful radar arrays must then immediately pick up the launch and begin tracking it, transmitting that data to a command center which must fuse information from multiple disparate sources into a single, trackable trajectory. This system must be able to identify warheads while dismissing decoys, and then provide precise instructions to kinetic interceptors which will have to launch from dozens or even thousands of miles away and intercept their target at an extremely precise location and an even more precise point in time.
It's like stopping someone from shooting you with a gun by shooting their bullet out of the air with a gun of your own. Actually, it's worse… a 9mm pistol round usually travels at around 1,500 feet per second, whereas a nuclear ICBM often flies at speeds in excess of 22,000 feet per second over exponentially longer distances. And incredibly, American defense systems have shown the ability to do exactly that. On average, American missile defense systems work some four out of five times.
Related: Aegis Ashore missile defense needed on Guam, says Navy Admiral
But reality can be much worse than that
Collectively, the US military boasts a missile intercept rate of about 80%, which is honestly really good. That means that if an enemy were to fire five missiles at US targets anywhere in the world, the United States could reliably assume that four of them would be shot down… but it also means that a fifth would almost certainly make it through a defensive umbrella. That's a gross generalization, however, and the reality these figures represent is actually a bit more troubling.
That 80% average is assessed across the entirety of America's missile defense enterprise, which includes systems like THAAD and Patriot missile batteries that are tasked with defending fairly small areas when compared to continent-spanning systems like GMD. Systems tasked with policing smaller areas historically offer better success rates, which means local air defense systems can likely be relied on to offer better than 80% protection against inbound missile threats… but that also means that broader-coverage systems or areas without a large volume of highly advanced air defense assets can expect worse averages than a mere 1 out of 5 missiles squeaking through.
Again, this isn't because America's missile defense systems are sub-par—in fact, there's a reasonable argument to be made that America's systems are among, if not the, best in the world. It's the magnitude of the challenge missile defense represents, not a failure to meet it, that makes intercepting an inbound missile such a gamble.
Related: What is Israel's Iron Dome and how does it work?
Modern hypersonic weapons make things even harder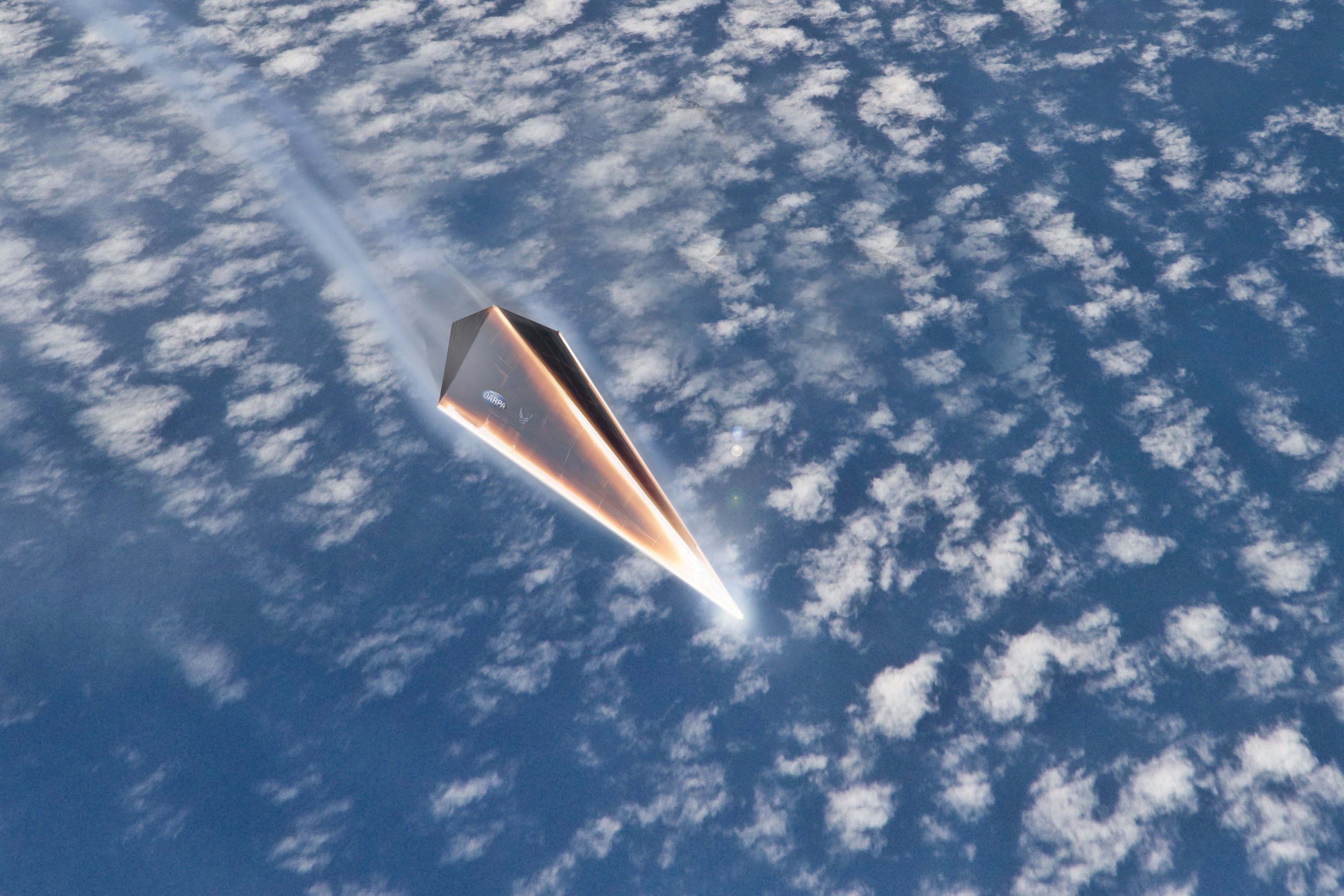 Modern hypersonic weapons' reputation for being "indefensible" is well earned, as their maneuverability exacerbates the already-daunting challenges associated with missile defense, but it's important to recognize the problem for what it is, rather than its meme-based perceptions. Intercepting an inbound missile is never a sure thing, regardless of whether it's traveling above or below the Mach 5 mark.
Introducing maneuverability into the intercept equation didn't render an otherwise fool-proof strategy worthless, it just stacked the odds a bit further in the missile's favor. As we discussed at the top, the current hypersonic conversation, highlighting that these new missiles are impossible to stop, seems to be built upon the inference that previous missiles aren't.
The truth is, all missiles have a good chance of finding their targets, hypersonic or not.
Read more from Sandboxx News