In the late 1990s, one unusual episode of the Pokemon cartoon inspired the US Army to investigate developing a less-than-lethal weapon that could subject its victims to short body-clenching seizures. The idea wasn't inspired by a weapon used in the cartoon… but instead by how the cartoon itself actually affected its viewers.
This weapon was included in a 1998 Army intelligence analysis discussing a variety of non-lethal systems that could be leveraged in modern warfare, including handheld laser weapons and attacks on a nation's internet infrastructure.
Related: How video games really can make you a better fighter pilot
A 1997 episode of Pokemon created panic when viewers started having seizures
The original Pokémon video game, known then as simply, "Pocket Monsters," was released for the Nintendo Gameboy in Japan in February of 1996 and became an overnight sensation. Within months, Nintendo released a popular card game based on the same property, and by the following year, the brand expanded even further with a new animated series.
It was the 38th episode of this series, titled, "Dennō Senshi Porygon," that would result in Pokemon's first PR black eye… and inspire a conceptual non-lethal weapon for the US Army.
The episode saw the series' heroes (known in the US as Ash, Misty and Brock) travel to an alternate "digital" dimension to do battle with the series' villains' latest creation—a digital baddie called "Porygon." At the climax of the episode, Ash's famed Pokémon companion Pikachu uses his thunderbolt attack to defeat an attacking anti-virus program in classic Pikachu style.
But the animators wanted to add a "digital" touch to the scene and make it really special, so they turned to a TLS (Transmitted Light Shading) animation technique known to create a sense of tension in the viewer called "Paka Paka" (sometimes written without the space as "Pakapaka").
Put simply, Paka Paka involves flashing different colored lights in quick succession on the screen—something that's been done hundreds if not thousands of times in animation before to heighten stress… but to make this ending particularly memorable, the show's animators chose to incorporate another animation technique into the scene as well—something called a "Flash" where the television emits a strong beam of light. You can see the clip below:
Editor's Warning: This clip is not suitable for those with photosensitive epilepsy.
Almost immediately after the episode aired, calls began flooding into the TV station from parents complaining that their kids were suffering from headaches, dizziness, blurred vision, and even convulsions. It seemed that this unique combination of Paka Paka and flashing was capable of triggering symptoms—including seizures—in those suffering from photosensitive epilepsy.
The story was quickly picked up by Japanese media, with some reports claiming that as many as 12,000 children were affected—though subsequent analysis suggests the real figure may have been closer to 600, with subsequent reports being inflated by a combination of media hype and kids being influenced by their peers.
"The next day, I found news reports talking about how the Pokémon attacks were the talk of the school yard—of course they were!" explained Benjamin Radford, who co-auithored a peer-reviewed paper on the incident in 2017.

"There were about 600 kids who genuinely did have headaches and convulsions and breathing problems and it wasn't until two days later when everyone's hearing about it, everybody in the schoolyard is talking about it. That was the key, because that provided the opportunity for the contagion."
Regardless of how many kids really did suffer seizures as a result of watching this episode of Pokemon, the story gained global attention and soon landed on the desks of the folks at the Army's National Ground Intelligence Center. Where most saw a medical oddity and an unfortunate incident for a kid's TV show, however, the Army saw potential.
Related: The 5 best GWOT video games according to a GWOT veteran
The Army wanted to bottle the seizure-inducing Pokemon episode into an "electromagnetic energy gun"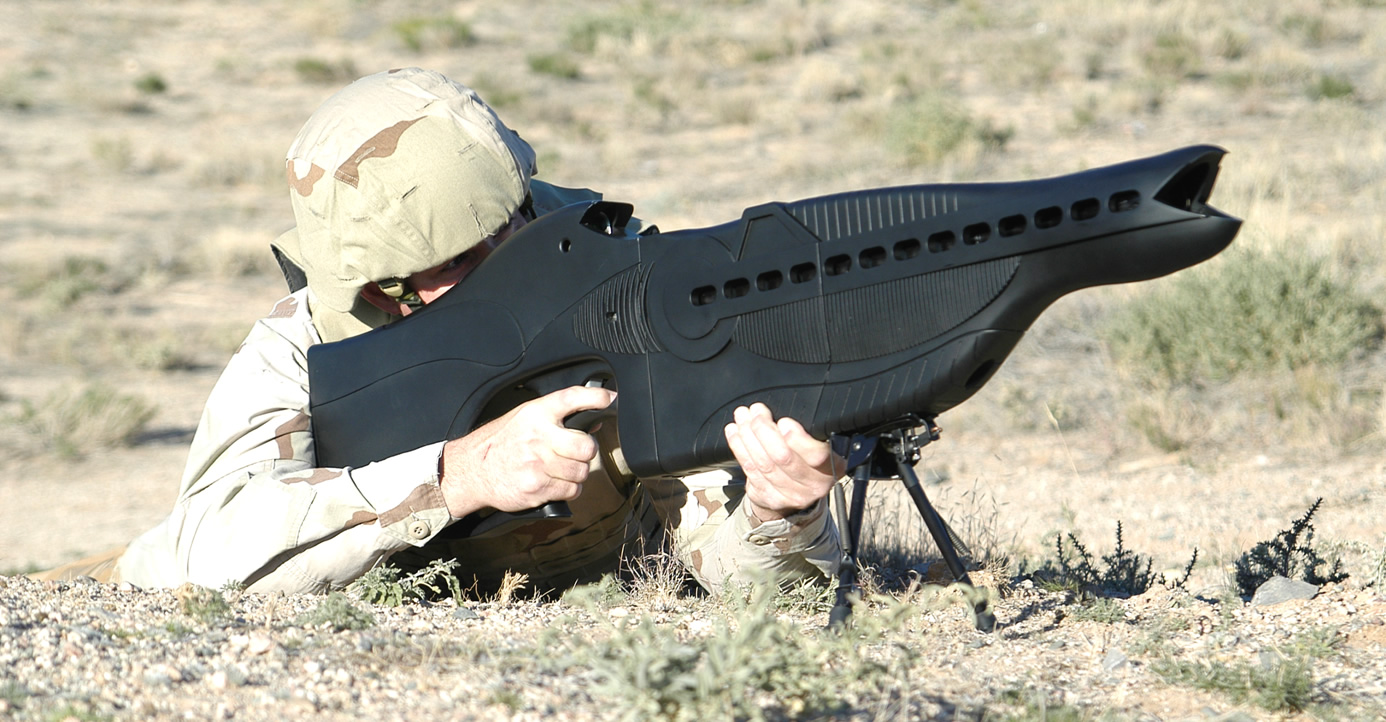 In a report produced by the National Ground Intelligence Center that was released via Freedom of Information Act Request in 2017 and originally reported on by Wired, the Army outlined its need for a new bevy of less-than-lethal weapons for modern combat. While traditional kinetic weapons like bullets, bombs and missiles were effective at eliminating the enemy, they also came with the potential for civilian casualties and a great deal of negative attention. New, non-lethal weapons that could eliminate a threat without causing permanent bodily harm would expand the options available to commanders in theater while presenting a more media-friendly approach to urban warfare.
"You don't win unless CNN says you win," the report states, highlighting the need for "nonlethal weapons and the future use of such weapons to support low intensity conflict, peacekeeping, and peacemaking missions."
One such weapon, inspired directly by reports of Pokemon viewers suffering seizures after watching the infamous 38th episode of the series, aimed to fire "electromagnetic pulses" that could cause a "disruption of voluntary muscle control." While reports of those affected by the TV show may have been inflated, the Army's analysis suggested that through the intentional stimulus of the optic nerve, they could create a weapon that could affect 100% of the targetted population at distances as great as "hundreds of meters."
And lest you think I've merely drawn a connection between the Pokemon incident and the US Army's analysis, the report actually cites the television show, albeit indirectly.
"The photic-induced seizure phenomenon was borne out demonstrably on December 16, 1997 on Japanese television when hundreds of viewers of a popular cartoon show were treated, inadvertently, to photic seizure induction."
Related: The time Russia claimed video game footage proved the US was helping ISIS
The Army believed the technology for this weapon already existed in 1998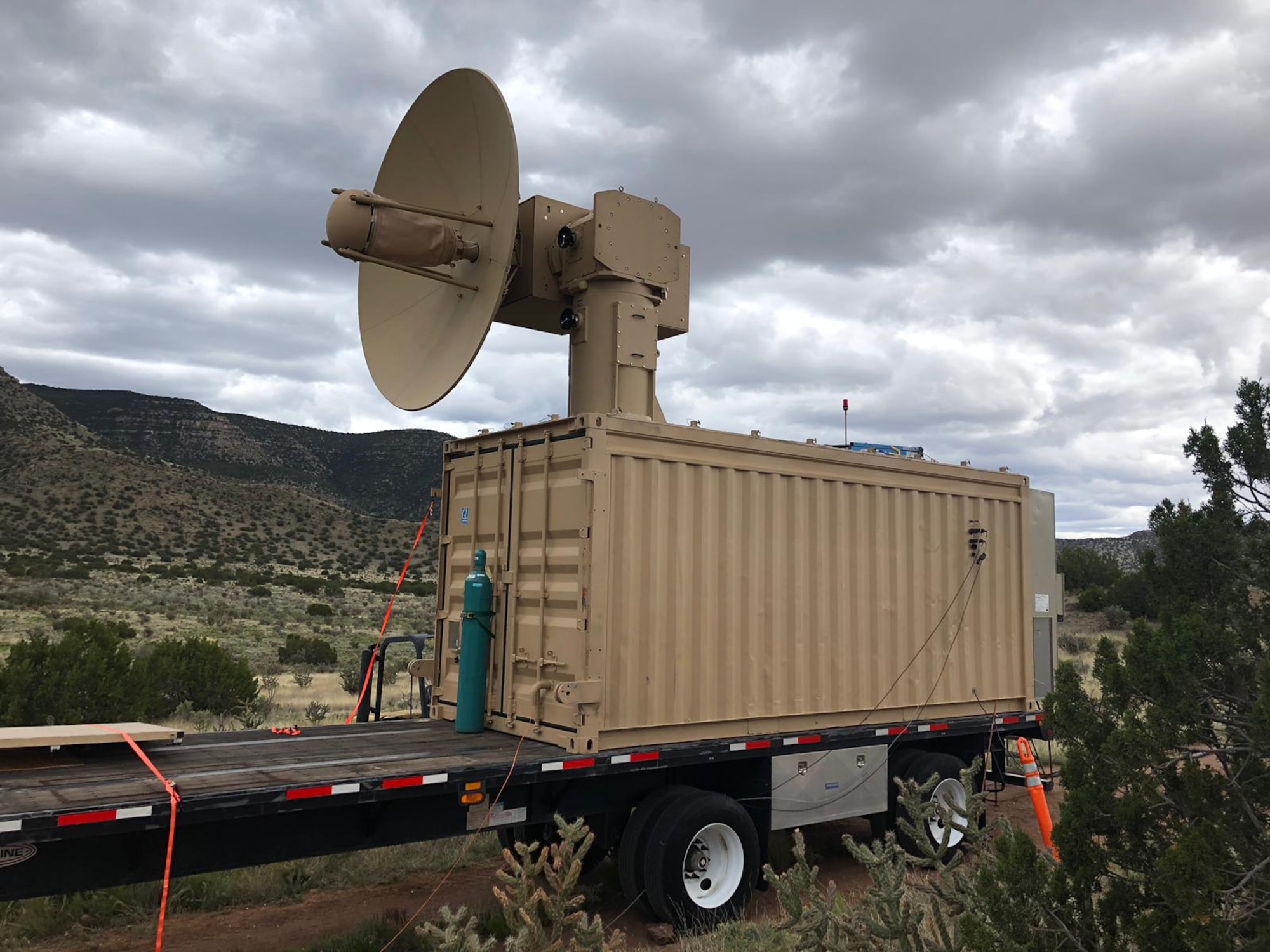 In order for this Pokemon-powered seizure gun to work, the Army assessed that it would need to be able to project a field of roughly 100 kilovolts per meter over 1 nanosecond with a repetition rate of 15 Hertz—something they believed could already be done using an existing "radar-like, high-peak-power, pulsed source or an electromagnetic pulse generator."
"These technologies exist today sufficient to evaluate the disabling concept."
However, despite apparently being viable at the time, there is no evidence to suggest that the Army actually pursued the development of this Pokemon-inspired weapon. After all, the endeavor was meant to field more media-friendly weapons that could be used instead of killing combatants. It seems unlikely the US military deploying an invisible mind-grounding seizure ray gun would provide the positive publicity they had in mind—even if it was inspired by Pikachu himself.
Of course, with reports of CIA personnel suffering from symptoms like vision problems, vertigo, nausea, cognitive difficulties and more in a variety of locations attributed to the mysterious "Havana Syndrome," some have speculated that American intelligence agencies may be being targetted by microwave weapons not all that dissimilar from the sort discussed in this Army report. That may suggest other nations have continued development on these sorts of weapons, and of course, there's no way to know if the US really has pursued similar systems under a veil of classified funding.
For now, it's clear that Pikachu's thunderbolt attack may have inspired the Army to consider developing its own seizure gun, but as for whether or not the weapon ever came to be… It seems unlikely, but nothing is impossible.
Read more from Sandboxx News