With nearly 200,000 Russian troops now positioned on Ukraine's borders for what the United States and NATO have warned may be an impending invasion, there's been a great deal of discussion in recent weeks about the likelihood that Russia will use a false flag operation to justify their invasion plans.
But what exactly is a false flag operation, and why would Russia use this approach to disguise its intentions?
Related: 5-Minute Summary: What's going on in Ukraine?
False Flag: Pinning the blame on the other guy
Boiled down to its simplest Hollywood terms, a false flag operation is a good old fashioned "frame job" as you might see depicted in crime procedurals. In effect, one nation frames another for committing an aggressive act and then uses that act as justification for further military action.
The phrase has roots that arguably reach back all the way to the 16th Century, though our current use of the word "flag" may originate with pirates. Pirates would fly friendly flags while approaching merchant vessels to lull them into a false sense of security before attacking, making their approach to "false flag" operations entirely literal.
In a modern sense, false flag is a phrase most often used in reference to national governments and the military forces they control. They're used when a nation wants to avoid international retribution or sharp public criticism for aggressive military actions.
To put it into overly simplistic schoolyard terms, a false flag operation is the nation-state equivalent of punching someone in the face and then shouting, "he started it!" when sent to detention.
Russia has a long history with false flag operations
Russia has a long and storied history of using false flag operations, many of which were revealed when KGB records reached the public after the fall of the Soviet Union. In 1939, the Soviet Army shelled one of their own villages near the Finnish border, which they then used as a pretext for invasion just four days later. In 1968, Russia used false flag attacks to justify its military intervention in Czechoslovakia after the Warsaw Pact nation began pushing for social democratic reforms.
In more modern history, Russian President Vladimir Putin himself is widely believed to have taken power through his creative use of false flag operations. In 1999, apartment buildings in Moscow, Buinaksk, and Volgodonsk were bombed, killing hundreds of Russian civilians. The bombings were immediately blamed on Islamist Chechen rebels and used as justification for what became the second Chechen war, but perhaps more importantly, served as the impetus for Putin's sudden rise to power over then-president Boris Yeltsin.
How do we know this bombing was likely a false flag operation? Shortly after the bombings, another undetonated bomb was found in the basement of a building in the Russian city of Ryazan. Investigators were able to track the bomb not to Chechen rebels, but rather to Russia's own FSB—the direct successor to Russia's infamous KGB. The FSB went on to declare the bomb a fake that they planted simply as a training exercise.
Putin, it's worth noting, served in the KGB for 16 years, until the collapse of the Soviet Union.
Related: Russia threatens war in Ukraine as US forces prepare for the worst
Can false flag operations work in the digital age?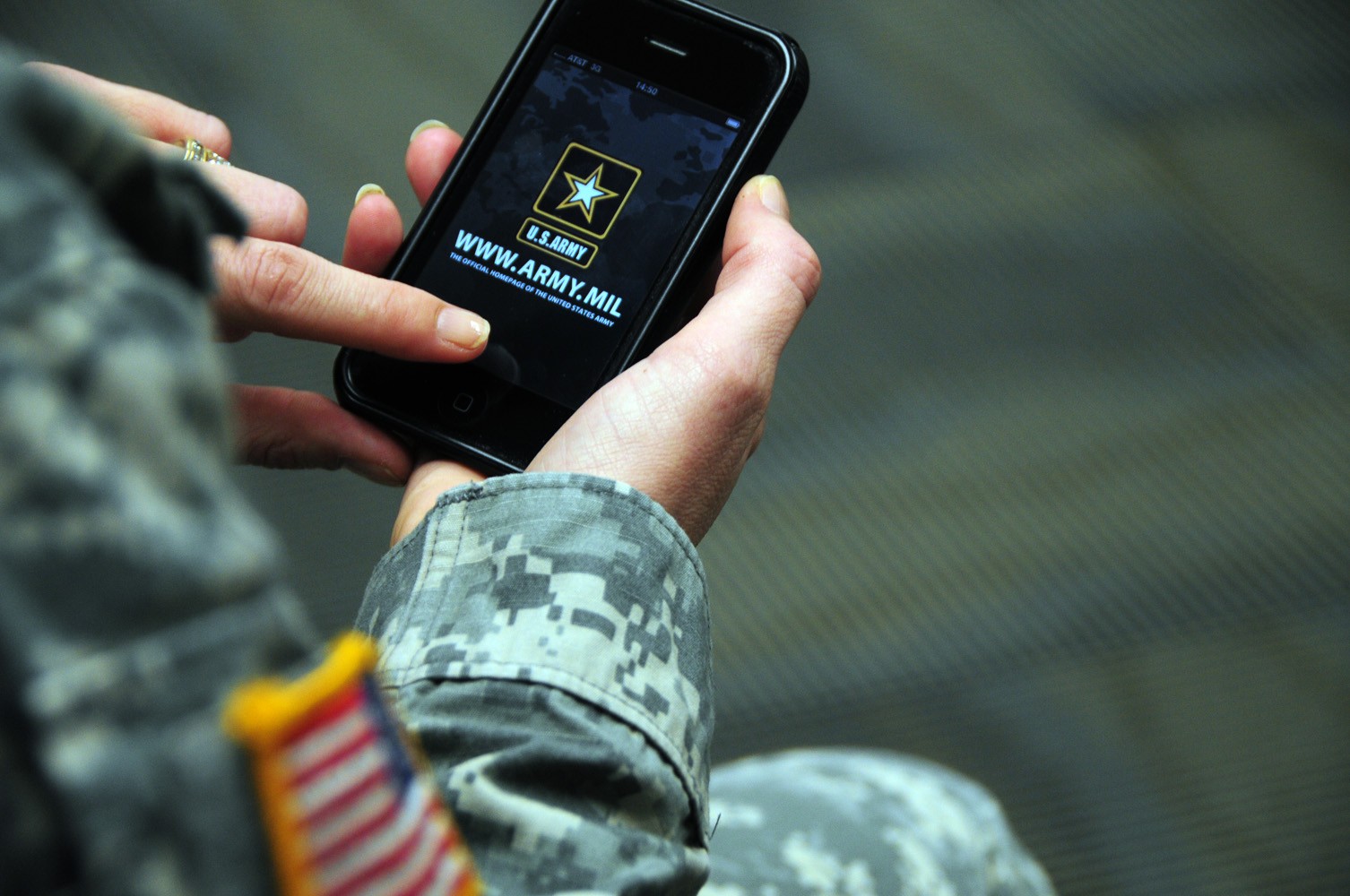 It goes without saying that it's much more difficult to get away with framing another nation for aggressive military actions in the era of ubiquitous smartphones, satellite intelligence, and lighting-fast media reporting… but in some ways, the digital revolution has made false flag operations more tenable, rather than less.
As recently as 2017, Russia used footage captured from a mobile video game as evidence of the United States colluding with the Islamic State. Though, not all Russian efforts are quite as ham-fisted.
Russia places a large emphasis on information operations, or on managing the perceptions of the world's populous. In fact, Russian military officers learn and leverage an approach to "controlling the narrative" known as reflexive control.
"Reflexive control is defined as a means of conveying to a partner or an opponent specially prepared information to incline him to voluntarily make the predetermined decision desired by the initiator of the action."

–Russia's Reflexive Control Theory and the Military, Timothy L. Thomas, Journal of Slavic Studies 2004
A modern example of a reflexive control campaign can actually be found in Russia's military annexation of Crimea from Ukraine in 2014. Russia deployed troops into Ukraine with all of the military insignias removed from their uniforms, then postured publicly that they had absolutely no troops involved so aggressively that the Kremlin began to threaten the use of nuclear weapons.
By effectively muddying the informational waters online with a combination of troll tactics, disinformation, disreputable media, and people's own innocent social media practices (sharing unvetted content) Russia is able to effectively obfuscate matters just enough to minimize the fallout of their aggressive acts.
Winston Churchill once said that "a lie gets halfway around the world before the truth has a chance to get its pants on," but in the digital age, that lie may have already circled the globe twice before the truth realizes the race has begun. Often, it's not a question of proof, but rather speed and volume that dictates what large portions of the public perceive to be true. Most of the world sees everything beyond the line of sight of their window through digital media—and that means "objective" truth can be lost in a sea of "subjective" truths presented by state media outlets and online operative (or "troll") networks.
In a real way, this approach to managing narratives works just like advertising, except instead of trying to convince you to hand over your hard-earned money, information operations need only to nudge you toward what's presented as a seemingly logical conclusion (and maybe entice you to click share).
Related: Which 10 US bases are on alert for Ukraine deployment?
How could Russia use a false flag operation to justify invading Ukraine?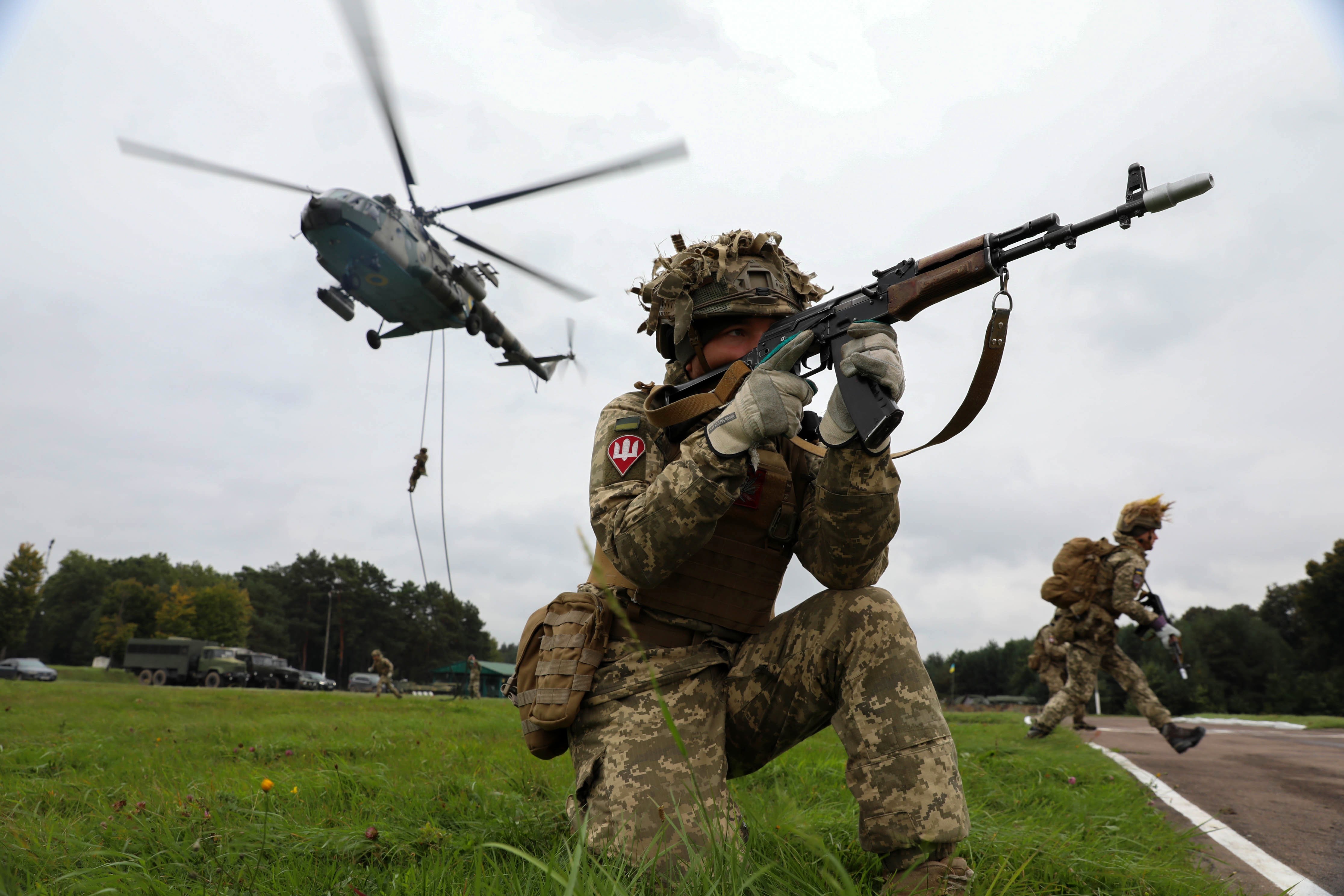 Throughout Russia's troop build-up around Ukraine's borders, the Kremlin has claimed to have no intention of invading. According to Moscow, the massive build-up of Russian troops is nothing more than a training exercise… although they have also issued a series of demands required for them to stop their "totally not an" invasion from occurring.
The fear among many in the West is that Russia will soon stage an attack against its own troops or the Russian-speaking population inside Ukraine's borders, which Russia will then argue is justification for a swift military reprisal using the nearly 200,000 troops they just so happened to have in the neighborhood.
"We are firmly convinced that the Russians, should they decide to move forward with an invasion, are looking hard at the creation of a pretext — a false-flag operation — something that they generate and try to blame on the Ukrainians as a trigger for military action," White House national security adviser Jake Sullivan told the press last week.
The United States and its NATO allies, however, have been trying to prevent a false flag operation from taking place by calling Russia's bluff before they can carry such an attack out.
"And we are calling that out publicly because we do believe that if Russia chooses to do that, they should be held to account; the world should not believe that a false-flag operation that they conducted is a legitimate casus belli for going into Ukraine," he continued. 
In the coming days, keep a lookout for Russian claims of aggressive military acts from Ukraine (claims that have already begun surfacing in Russian state-owned media). In fact, Russian media has been claiming that Ukraine has been preparing to execute an offensive against Russian forces, presenting itself as a victim. Journalist Michael Weiss has collected a number of Russian media stories that reflect exactly that in this thread.
This Russian-language article published on February 1 says Ukraine's "People's Militia" is planning a "major war" against Russian forces with American backing, saying they intend to launch an airborne offensive into Donbass—a part of Ukraine that's seen fierce fighting between Russian-backed separatists and Ukraine's military. In this article published by Russia's TASS on February 5, Dmitriy Polyanskiy, Russia's first deputy representative to the UN accused Ukraine of shelling civilians in the same region. Two days later, Russian media claimed Polish mercenaries had joined the fighting in Donbass, making it all the more urgent that Russian intervene.
This article claims British forces are heading into Donbass to join the fighting, while this one says NATO forces are doing the same. Of course… none of that has happened, but it's hard to know that for sure if you're reading this anywhere other than Donbass.
Whether or not Russia will use a false flag operation to justify an invasion of Ukraine remains to be seen, but it's important to remember that it's a tool in Putin's toolbox… and one he's shown no aversion to using in the past.
Read more from Sandboxx News