Late last week, China's Global Times reported on an impending test flight of a strategically important aircraft. This prompted a slew of predictions that the nation's first stealth bomber, commonly known as the Xian H-20, may soon be unveiled. If true, the H-20 would be the world's first publicly disclosed non-American stealth bomber ever to fly, and could usher in a new era of strategic airpower competition.
The only operational stealth bomber in the world today is America's Northrop Grumman B-2 Spirit, which first flew in 1989 and entered operational service in 1997. Unlike any other operational stealth platform in the world today, the B-2's flying wing design is effective at limiting detection from both high and low-frequency radar bands. As a result, the somewhat dated and significantly larger B-2 Spirit is often more difficult to detect and track than even America's most modern stealth fighter, the F-35.
Stealth fighters like the F-35, F-22, J-20, or Su-57 are all limited by the physical requirements for aerobatic fighter performance, forcing the inclusion of design elements like vertical tail surfaces that can render them detectable against low-frequency radar arrays. However, these arrays lack the image fidelity necessary for actual targeting. In other words, when a stealth fighter is in the neighborhood, you know it's there, but lack the ability to reliably shoot it down. But when a stealth bomber is flying high overhead… you may not even realize it.
Today, America's two-decade-plus monopoly on heavy-payload, deep-penetration, stealth-bomber technology may be approaching an end. But with America's own next-generation stealth bomber, the Northrop Grumman B-21 Raider, now in the later stages of development, will China's H-20 be its next-generation peer, or just another page ripped from America's low-observable past?
Related: Why America's enemies can track stealth fighters on radar
China's stealth bomber program has been developing behind a shroud of secrecy
Rumors of China working to develop a stealth bomber began emerging in the early 2000s. These were often tied to reports of Chinese officials gaining access to the wreckage of an American F-117 Nighthawk that was shot down over Yugoslavia in 1999. Throughout much of the following decade, rumors persisted that China was working to develop their own Nighthawk-equivalent — in other words, a low-observable attack aircraft leveraging a similarly angular design to Lockheed's F-117.
In 2005, Noshir Gowadia, a Northrop Grumman design engineer who had helped to develop the B-2 Spirit's propulsion system, was arrested and charged with selling information regarding the bomber program to the Chinese government. Gowadia would ultimately be convicted and sentenced to 32 years in prison for his violation of the Arms Export Control Act.
By 2009, details began to emerge of a Chinese stealth fighter program under development. The program would ultimately result in fielding the Chengdu J-20 Mighty Dragon, which entered service in 2017. With an increased expectation that China would skip over the early stealth design elements found in the F-117 and focus instead on fielding a fighter comparable to America's new F-22, rumors of an attack-specific Nighthawk clone waned in favor of a new concern: a Chinese stealth bomber in the vein of America's own B-2.
Those rumors got a bit more credible in 2013 when German author and Chinese aviation expert Andreas Rupprecht published renders and pictures of models that appeared to show the basic design of a forthcoming Chinese stealth bomber. The twin-engine aircraft appears to blur the lines a bit between stealth fighter and bomber, sharing some design cues with both Northrop's B-2 Spirit and its defunct competitor for the F-22, known as the YF-23.
This suggests the design shown is not for a heavy payload platform like the B-2, but rather part of China's other developmental stealth effort to field a medium-range fighter-bomber. Nonetheless, it clearly demonstrated that China was incorporating stealth design elements into its next generation of bombers.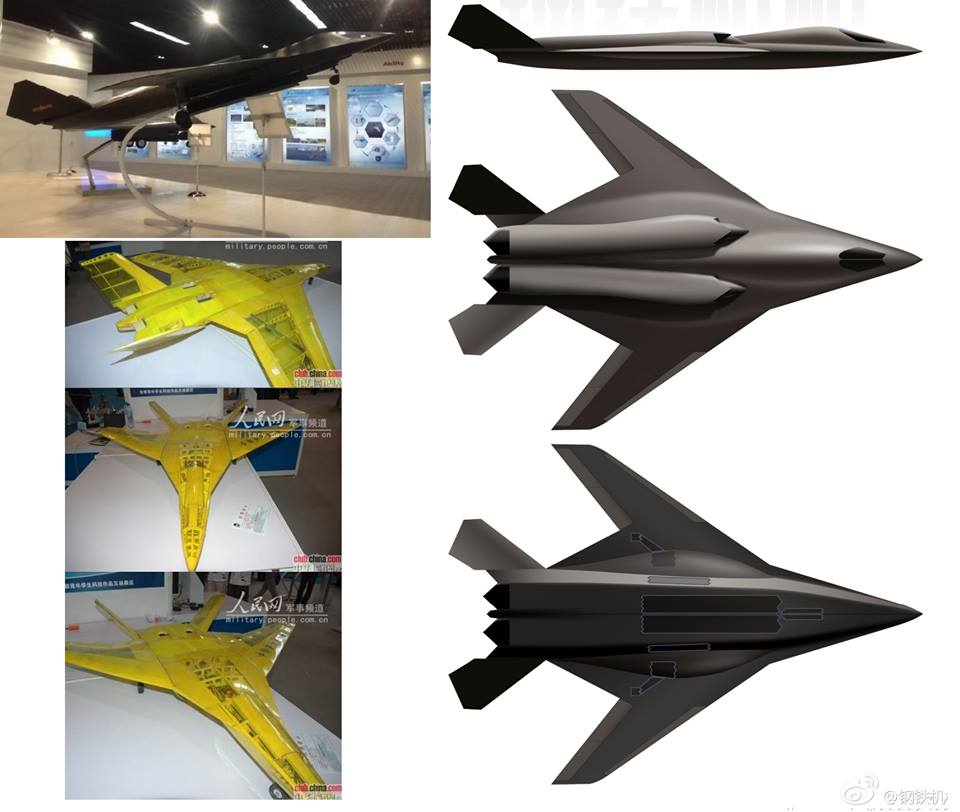 As some outlets also noted at the time, the wing shape of China's theoretical stealth bomber appeared similar to artist renderings of Russia's own advanced low observable bomber program, known as the PAK DA, which had been under development since 2009.
By July of 2014, the veil was beginning to lift over China's stealth bomber efforts, with a full-page feature published in the state-run China Daily newspaper highlighting the future developments of China's modernizing military. Highlighted among these efforts was the development of an "intercontinental strategic bomber capable of penetrating an enemy's air defences."
The article outlined the need for a bomber that could carry 10 tons of ordnance for a minimum of 8000 km (4,970 miles) without refueling. This would place America's military installations on Guam well within its reach without the need for mid-air refueling.
Related: Russia's PAK DA stealth bomber is a big, powerful paper plane
China's stealth bomber program wasn't officially recognized until 2016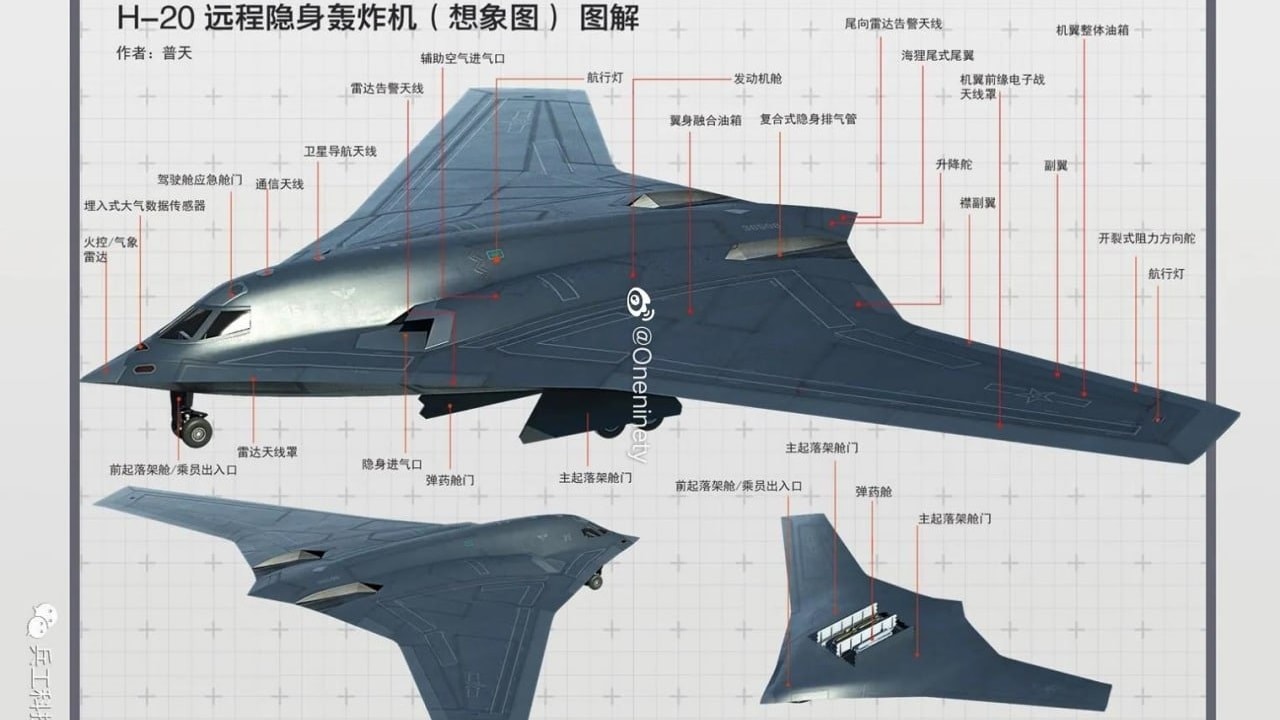 In 2015, artist renders of what is believed to be China's other stealth bomber program made their way into Western media reports. These images bore a striking resemblance to the 2013 models and images, suggesting stealth bomber development in China was continuing to mature.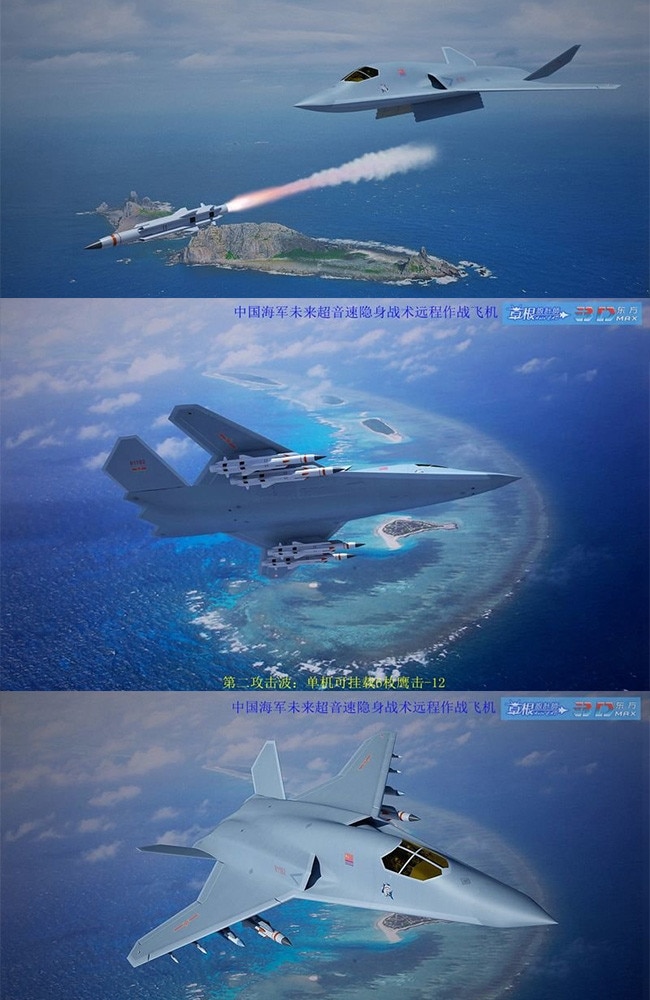 In 2016, China's People's Liberation Army Air Force commander General Ma Xiaotian formally announced the nation's efforts to develop a new generation of long-range bombers. According to a 2021 assessment conducted by the Office of the Secretary of Defense, this effort was likely in reference to the development of China's stealth bomber, which is often referred to as the H-20.
That same assessment also indicates that China has had success in trying to reach the goals outlined in the 2014 China Daily column, stating that this new bomber would likely employ 5th generation (stealth) technologies, boast a range of "at least 8,500 km" (5,281 miles), a payload capacity of "at least 10 metric tons," and nuclear-weapon-delivery capabilities. The same 192-page report also refers to the H-20 as a "flying wing stealth bomber."
In 2018 China seemingly confirmed that its forthcoming H-20 stealth bomber would leverage a flying wing design reminiscent of America's own B-2 Spirit. In a video released by the Aviation Industry Corporation of China (AVIC), an aircraft that looked like a flying wing sat under a drop cloth in a strikingly similar presentation to Northrop Grumman's own SuperBowl commercial featuring the forthcoming B-21 Raider.
While the Chinese video didn't overtly discuss the stealth bomber it seemed like an intentional effort to frame the H-20 as China's response to America's new stealth bomber.
Related: How the B-21 Raider could shift power in the Pacific
What we think we know about the H-20
There is very little we can say for sure about China's H-20 stealth bomber at this point, but there are a number of things we can assert with some level of confidence. First and foremost, it will almost certainly be a flying wing design similar to that of America's B-2 Spirit. This offers a number of significant stealth advantages. As we discussed earlier, this approach to stealth design limits the aircraft's return not only against targeting radars that leverage X or similarly high-frequency bands, but also against early warning low-frequency radar bands as well.
The H-20 is expected to be nuclear-capable, firmly establishing China's own nuclear triad of land-based missiles, submarine-launched ballistic missiles, and a long-range nuclear strategic bomber. A nuclear triad is commonly seen as a means of ensuring Mutually Assured Destruction, as it limits an opponent's ability to wipe out your nuclear arsenal in any single attack.
In a well-researched analysis of the chances the H-20 may soon be taking flight penned by Thomas Newdick for The Warzone, he highlights that the stealth bomber may carry an active electronically scanned array (AESA) radar and specialize in deploying long-range munitions like subsonic cruise missiles via an internal rotary launcher.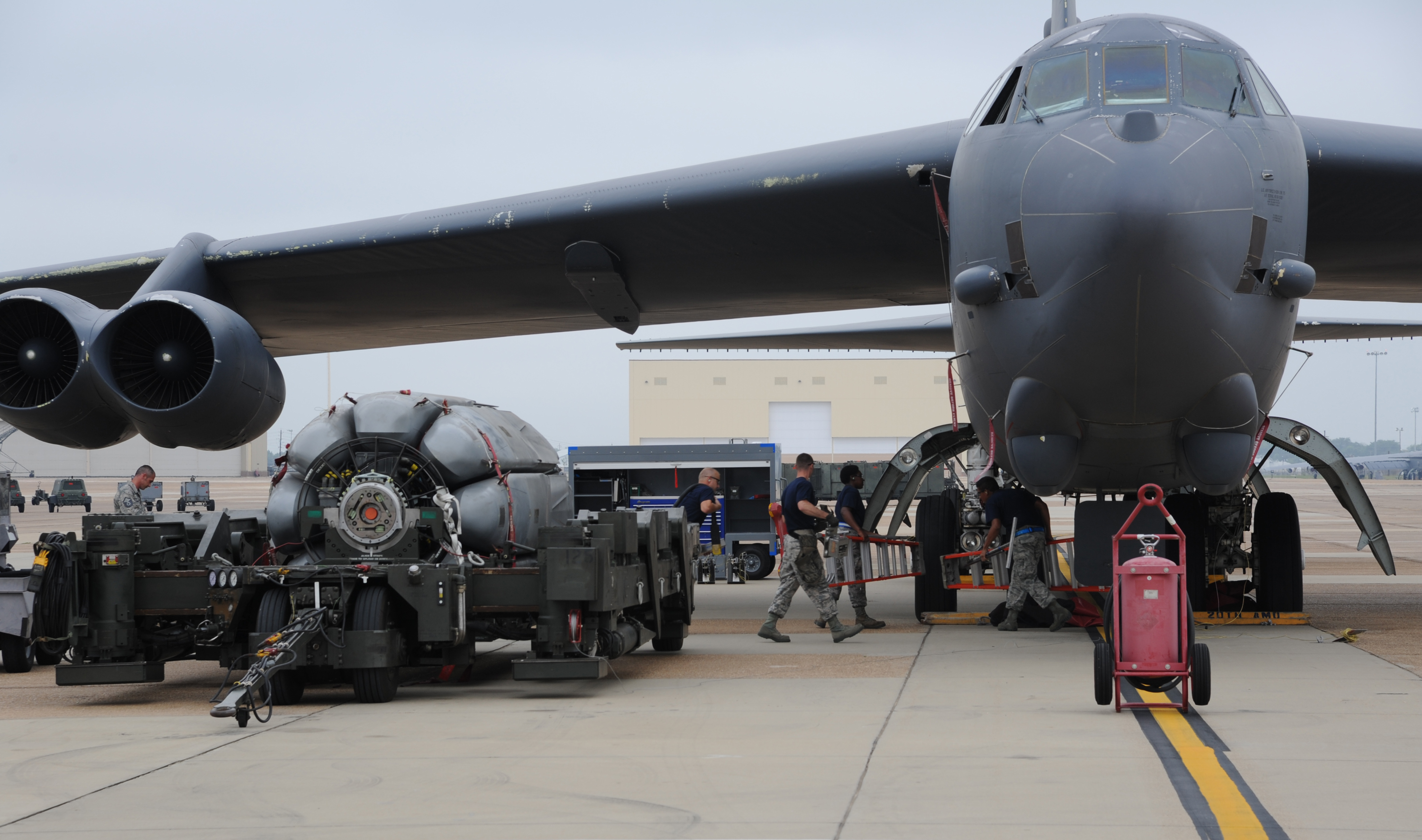 If intelligence assessments of the H-20's potential range prove accurate, cruise missiles could help close the apparent range gap between the H-20 and B-2. The Pentagon believes the H-20's range is "at least" 5,281 miles, as compared to the B-2's nearly 7,000. The mainland United States is more than 7,200 miles from Chinese shores and the presence of refueling tankers over the Pacific could potentially tip American defenses off about an impending strike. Yet, long-range, low-observable nuclear cruise missiles could play a role in China's plans for a reliable means of nuclear weapon delivery from the air that could compensate for the distance.
Related: Why is it so hard to develop stealth aircraft?
Will the H-20 be more like the B-2 or the B-21?
China has made rapid progress modernizing its military apparatus, including fielding one stealth fighter and moving toward placing a second into service. However, to date, China does not appear to have demonstrated the same capacity that the United States has for fielding extremely low observable platforms.
The J-20, China's current stealth fighter, is believed to boast a very small radar cross-section (RCS) from head-on, but the aircraft itself is largely considered to be far more observable than either of America's stealth fighters. Expert assessments of the J-20's RCS range from .5m2 all the way to 3m2, as compared to the F-22s reported .0001m2 or the F-35's .0015m2. While harder to detect than Russia's Su-57 Felon, the J-20's stealth profile just doesn't seem to be on par with the least detectable fighters of its generation.
And there's little evidence to suggest that China will be able to leapfrog the B-2's low-observable capabilities in order to contend with the smaller and stealthier B-21 Raider. In fact, it's reasonable to assume that the H-20 may not be able to offer the same stealth performance as the B-2 itself, as the aircraft benefits from decades worth of operational experience and updating. While mission planning is not often discussed, it's actually among the most important aspects of stealth operations.
"In the B-2 community, we say 'mission planning is our primary tactic' and our quality of mission planning is what sets us apart," said B-2 pilot Lt. Col. Christopher Conant, 393rd Expeditionary Bomb Squadron commander, in an interview with DVIDS.
So, while America's stealth bomber monopoly may soon be ending, its stealth reign does not appear to be over just yet.
Read more from Sandboxx News