It's no secret that joining the military can help you pay for college, but what you may not have realized is that the GI Bill does more than pay for your tuition… it also pays you to pursue your education.
Unlike the Montgomery GI Bill of days past, which offered only a meager stipend to pay for the cost of taking classes, the modern GI Bill pays both your school and you to help cover the costs of pursuing an education. These benefits last for up to 36 months of classes, which is usually enough to finish a bachelor's degree from start to finish.
In fact, when I got out of the Marine Corps in 2012, I was disappointed to discover that the credits I'd earned in my online associate's program wouldn't transfer into my new school of choice — but thanks to credits awarded to me for my time in service, I was still able to complete my Bachelor's Degree in just about 24 months. I was then able to use the remainder of my GI bill entitlement to pay for the first half of graduate school as well. But more importantly, I received allowances for textbooks and supplies and a monthly housing stipend the entire time, which was really the only reason I could afford to tackle school as a full-time endeavor, working only part-time to make ends meet while taking classes.
The GI Bill covers in-state tuition to most state institutions, as well as the fees associated with enrolling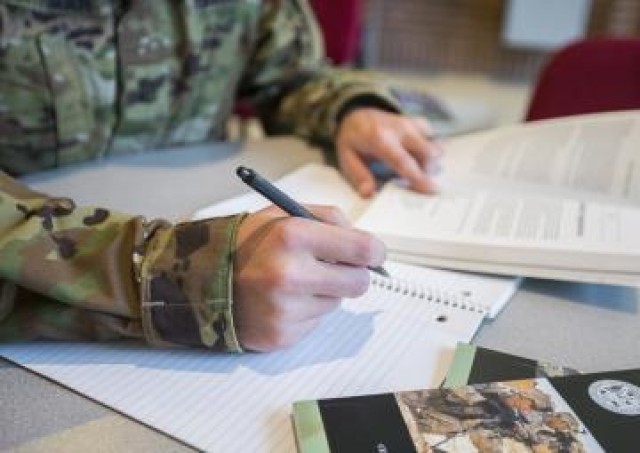 If you rate 100 percent of your GI Bill, the service will pay 100 percent of the in-state tuition and fees associated with attending school full time. That doesn't mean you have to attend a school in your state, but it does mean your benefits will only pay up to that amount.
The maximum payouts are based on the state in which you attend school, and they are adjusted annually to ensure they keep pace with the market.
You can find out what the maximum amounts are each year by checking out the Department of Veterans Affairs website here.
The GI Bill also pays you a monthly housing allowance to cover your rent or mortgage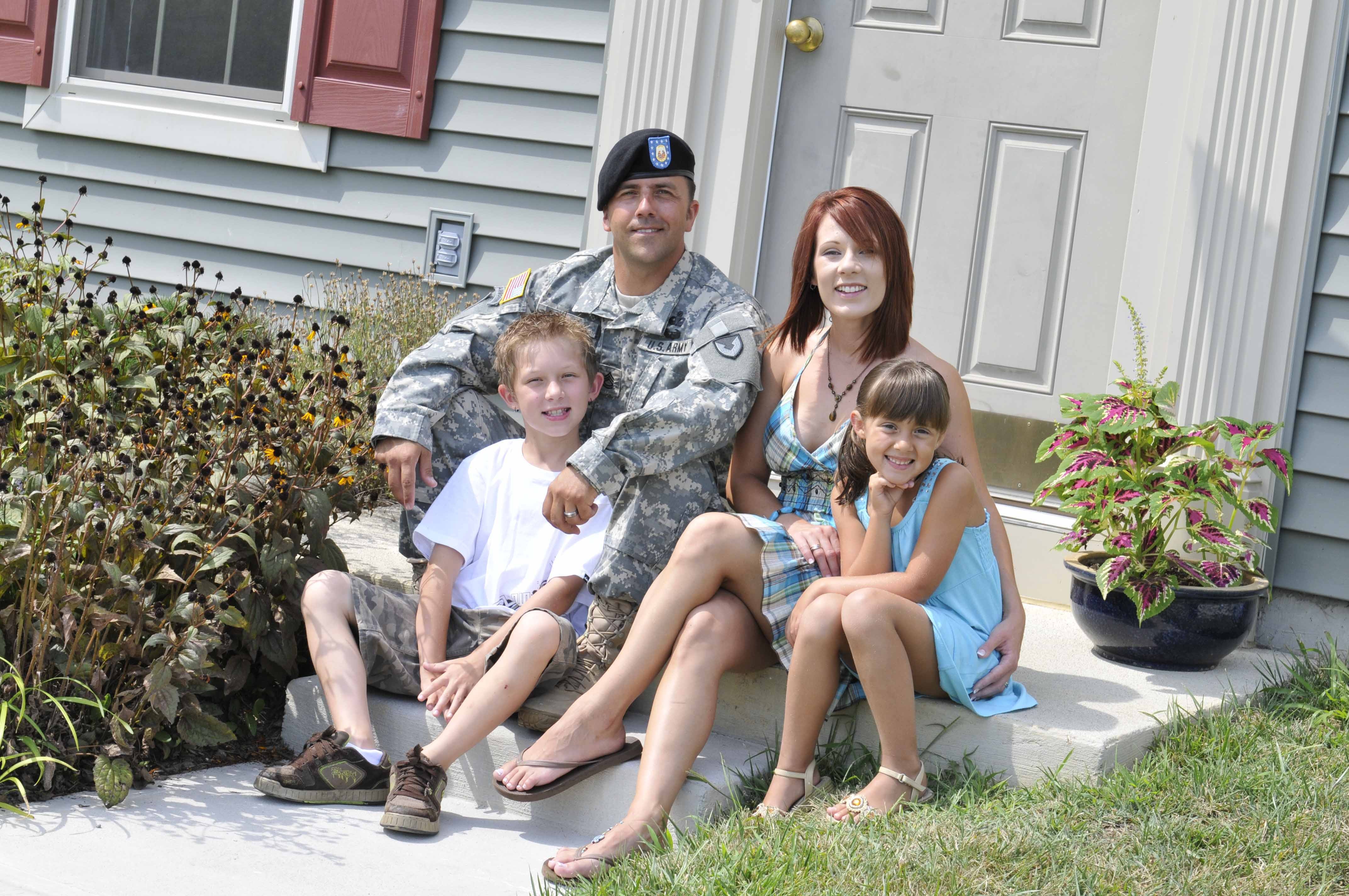 Paying for school might be a significant financial hurdle to service, but anyone who's tried to attend school as an adult can attest that it's not the only one. After tuition and fees are covered, people still need to be able to afford to live while they're spending all of their time in class. That's why the GI Bill also provides a housing stipend.
The housing stipend you receive is based on the zip code of the school that you attend, and is paid at a rate of an E-5 with dependents, regardless of your rank or family situation.
That means veterans who attend school in the Arlington, Virginia area will not only have their classes and books covered, but they'll also receive a payment of $2,544 every month they're enrolled in classes full time. If you go to school in pricey San Francisco, you can count on a monthly deposit of a whopping $4,971 to cover your rent.
Importantly, while the allowance rate is based on the zip code of your school, there's no requirement that you must live inside that specific zip code. So you can commute to your school from a less expensive nearby community, and still receive the housing allowance for the school's area. I earned my bachelor's degree at Framingham State University in Massachusetts, which had a housing allowance rate commensurate with living in the pricey Boston area.
To calculate what your housing rate would be at the school of your choice, just do the following:
     1. Visit the GI Bill Comparison Tool,
     2. Search for your school, 
     3. Refine your search based on attendance, i.e., online classes only, and your benefit, and
     4. "View details" for that school. You are able to adjust the refinements to see how changes can impact your MHA rate.
You can also receive up to $1,000 a year to cover books and school supplies
While attending school, the GI Bill doesn't only cover tuition, fees, and a housing allowance — you're also eligible to receive up to $1,000 to cover the cost of textbooks and school supplies. That $1,000 is based on attending school full time, so if you're attending half-time, it'll prorate to $500.
That stipend is a big deal to college students living on a budget, as textbooks are famously expensive (and to be perfectly frank, the textbook industry is somewhat predatory in its sales practices). During one semester that I took a particularly heavy course load, I ended up spending more than $700 on required reading.
And that $1,000 supplies stipend resets each year, to help ensure you can keep affording your books all the way to your degree.
Related: How to write a veteran to civilian resume
There are still even more ways the GI Bill can pay you to go to school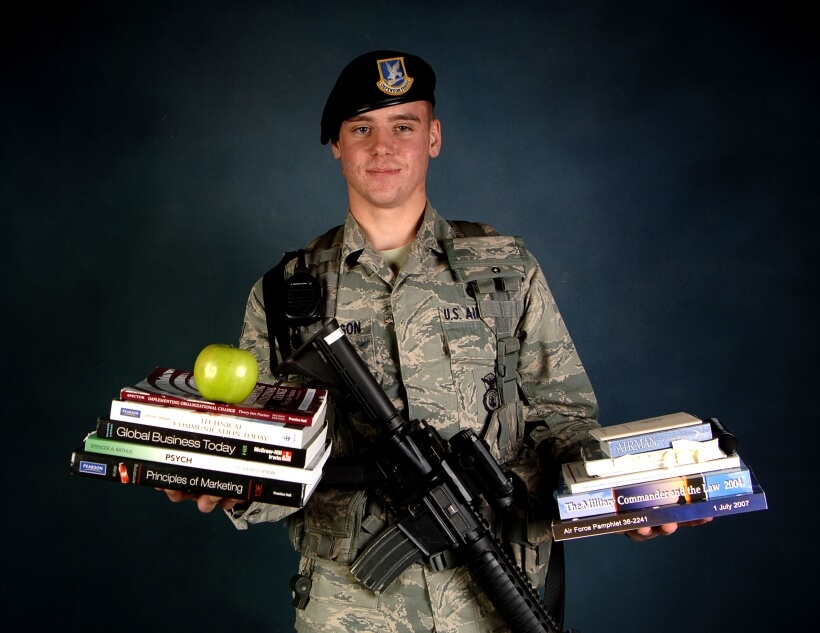 Many servicemembers join the military to find opportunities outside of the small, rural communities they grew up in, only to find themselves moving back to those same small areas upon completing their service. If you're one of these people, the GI Bill can even pay you an extra $500 to help cover the costs of relocating to your school of choice.
According to the VA:
A one time payment of $500 may be payable to certain individuals relocating from highly rural areas if they reside in a county with 6 persons or less per square mile (as determined by the most recent decennial census) and either:

1. physically relocate at least 500 miles to attend an educational institution or

2. travel by air to physically attend an educational institution if no other land-based transportation exists
Related: 10 operator courses that are open to civilians
If college isn't your thing, you can receive payments for on-the-job training or even for flight school
Most people think of the GI Bill as a benefit that's specifically for college, but the military understands that college isn't for everybody, and some folks would prefer getting into a vocational apprenticeship, entering a career that requires extensive on-the-job training, or even attending flight school to become a pilot.
The pay rate for apprenticeships and on-the-job training is slightly different than that of college students, in large part because people are often paid while completing these programs.
Apprenticeship and On-the-Job Training Rates
| Training Period | Monthly rate |
| --- | --- |
| First six months of training | 100% of your applicable MHA |
| Second six months of training | 80% of your applicable MHA |
| Third six months of training | 60% of your applicable MHA |
| Fourth six months of training | 40% of your applicable MHA |
| Remaining pursuit of training | 20% of your applicable MHA |
*MHA stands for Monthly Housing Allowance
If you choose to attend flight school, the GI Bill will cover up to $15,075.05 per academic year. If you prefer earning your degree through a correspondence school, the GI Bill will pay up to $12,831.78 per academic year.
Read more from Sandboxx News