Read the original article on Military.com. Follow Military.com on Twitter.
It's not always the movie stars who make us remember a picture. Sometimes it's an iconic supporting character or a line of dialogue that resonates with audiences through the years.
We all know the stars who served in World War II. Jimmy Stewart, Kirk Douglas, Clark Gable, Paul Newman, Henry Fonda and Glenn Ford all put themselves in harm's way in the battle for democracy.
There were thousands of other aspiring entertainers who also served, and more than a few who went on to enjoy successful careers in Hollywood. While they didn't all didn't become famous, a few of them got roles of a lifetime.
Here are 10 incredible roles played by World War II veterans.
1. Strother Martin as the captain in 'Cool Hand Luke' (1967)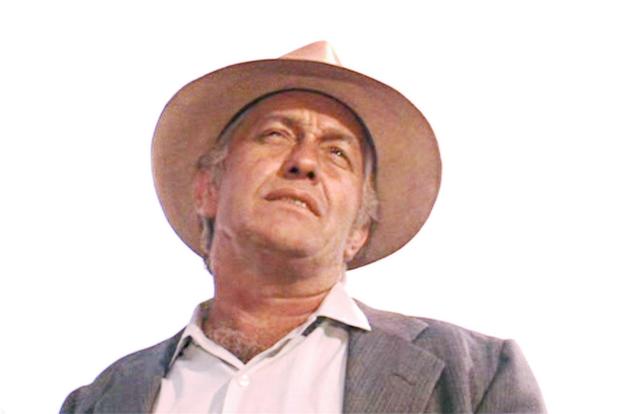 "What we have here is failure to communicate" may be the most memorable line in '60s cinema, and it was delivered by Martin as the boss of a Florida prison camp to the hardheaded prisoner played by Newman.
It's surprising to learn that Martin was a diving champion in his youth, barely missing a spot on the U.S. Olympic team. He served as a swimming instructor for the Navy during World War II.
The actor was a regular guest star on "Perry Mason" and "Gunsmoke" over their long runs, and he appeared in memorable supporting parts in "True Grit," "The Wild Bunch" and "The Man Who Shot Liberty Valance."
2. Maurice Evans as Dr. Zaius in 'Planet of the Apes' (1968)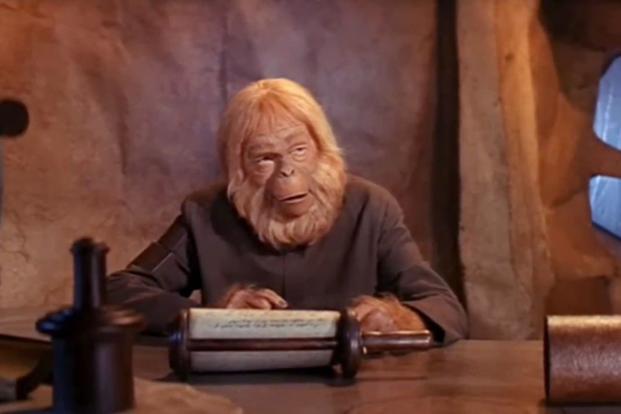 Dr. Zaius is the ape who knows the truth about the hidden history of his planet. He's both the minister of science and the high priest of the ape religion (no conflict there) and the only leader who knows the real threat when astronaut George Taylor (Charlton Heston) unexpectedly turns up in his world.
Born in England, Evans moved to the United States and became a well-known Shakespearean stage actor. He signed up for the U.S. Army and was put in charge of an Army Entertainment Section in the Pacific, leading a troupe that included future stars Carl Reiner, Werner Klemperer (Col. Klink on "Hogan's Heroes") and Howard Morris (Ernest T. Bass on "The Andy Griffith Show'').Advertisement
Evans performed a shortened version of "Hamlet" for thousands of troops that proved so popular that he performed it on Broadway after the war. Evans also starred as Samantha's father on several seasons of the television comedy "Bewitched" and was a guest on "Batman" as the villain Puzzler.
3. Cesar Romero as The Joker in 'Batman' (1966-68)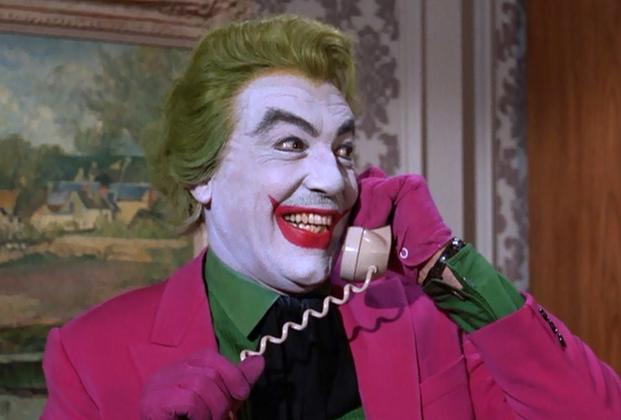 Once touted by Hollywood as the ultimate Latin lover, Romero found his greatest fame as Batman's most persistent nemesis The Joker on the '60s television series. Romero refused to shave his trademark mustache, so the character's white makeup got smeared over his facial hair and showed through on TV.
Romero appeared in 19 episodes. His makeup and garish costumes were direct inspirations for Heath Ledger's Oscar-winning portrayal of the character in "The Dark Knight."
Romero enlisted in the U.S. Coast Guard in 1942 and saw action during the invasions of Tinian and Saipan.
4. John Marley as Jack Woltz in 'The Godfather' (1972)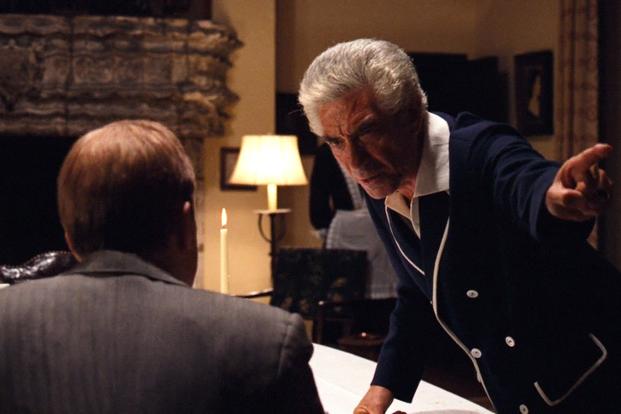 There's no more shocking scene in movies than the one where studio head Jack Woltz wakes up in his luxurious bed to find the severed head of his beloved racehorse bleeding over his sheets. Woltz thought he was a tough guy who could stand up to the Godfather, but he didn't have a clue about the offer he thought he could refuse.
Would it have really been so hard to give Johnny Fontane the part in that movie?
Marley served in the U.S. Army Signal Corps during World War II.
5. Michael V. Gazzo as Frank Pentangeli in 'The Godfather Part II' (1974)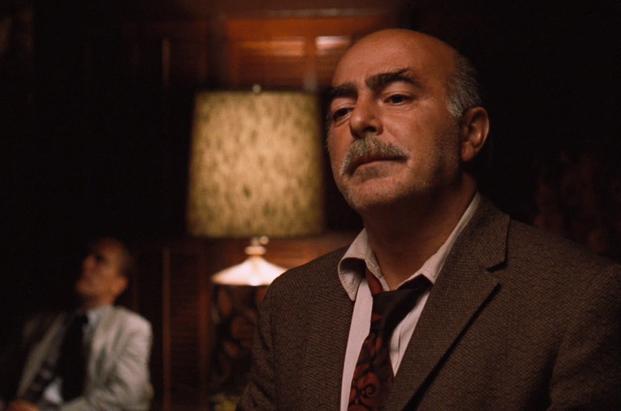 Poor Frank Pentangeli. He understood the old ways but never could get on board with how Michael Corleone wanted to modernize the family's operation. He felt disrespected and made some bad decisions that put him in federal custody.
Frankie Five Angels is the heart of "The Godfather II," and Gazzo's performance is the one that never fails to rivet, no matter how many weekends you waste on a "Godfather" cable movie marathon.
After the war, Gazzo made his name as a stage actor and also wrote the play "A Hatful of Rain." The 1957 movie version of his play earned Anthony Franciosa a best actor nomination, and Gazzo himself was nominated for best supporting actor for his "The Godfather Part II" performance.
Gazzo served in the U.S. Army Air Force during World War II.
6. Burgess Meredith as Mickey in 'Rocky' (1976)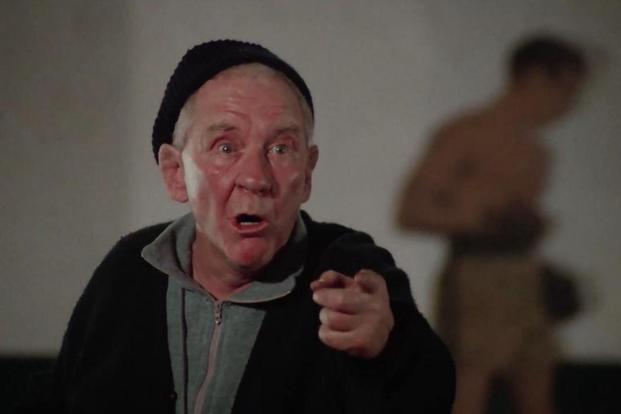 "You're gonna eat lightnin', and you're gonna crap thunder!" cries broken-down old boxing trainer Mickey Goldmill to club boxer Rocky Balboa, the unlikely hero of the 1976 Oscar winner for best picture. Meredith played the role in two sequels before his death, and the series never has been the same without him.
Burgess enlisted in the U.S. Army Air Force in 1942 and later was transferred to the Office of War Information, where he made training films. He was released from duty in 1944 to play war correspondent Ernie Pyle in the film "The Story of G.I. Joe."
The gravel-voiced Meredith played almost 200 roles on film and television, but Mickey remains his most beloved role. He's another World War II veteran who got a job on "Batman," playing the Penguin in 21 episodes.
7. Sterling Hayden as Brig. Gen. Jack D. Ripper in 'Dr. Strangelove' (1964)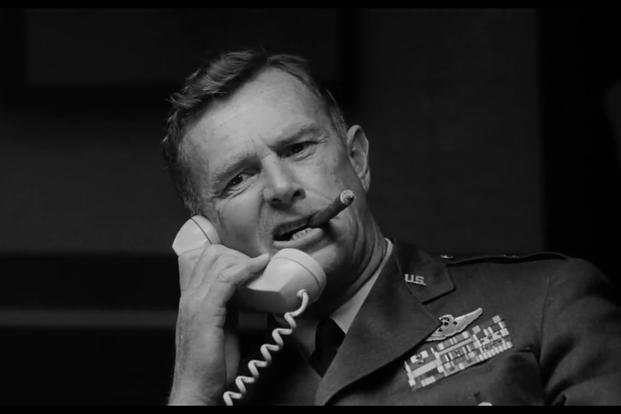 By the time he starred in director Stanley Kubrick's black comedy "Dr. Strangelove or: How I Learned to Stop Worrying and Love the Bomb," Sterling Hayden had aged out of his matinee-idol good looks into a craggy, slightly menacing character actor.
Brig. General Jack D. Ripper was paranoid about the Communists and all the subversive ways they were going to destroy America. He warned us of the dangers of fluoride and the importance of not spilling our precious bodily fluids. He offers some critical advice, saying, "Now, I don't avoid women, Mandrake, but I do deny them my essence!''
Hayden's military career is perhaps even more colorful than his movie credits. He dropped out of high school at age 16 and went to sea, working his way up to captain by age 22. Paramount saw a photo of the handsome captain and offered him a screen test.
He made two films before Pearl Harbor and then enlisted in the Army. After breaking his ankle during training, he was discharged. Hayden enlisted in the Marine Corps under a false name, John Hamilton, and was recommended for Officer Candidate School.
Recruited by William "Wild Bill" Donovan for the unit that became the Office of Strategic Services, Hamilton/Hayden parachuted behind enemy lines in Europe. Hayden was promoted to captain and awarded the Silver Star before war's end.
8. Lee Van Cleef as Angel Eyes in 'The Good, the Bad and the Ugly' (1966)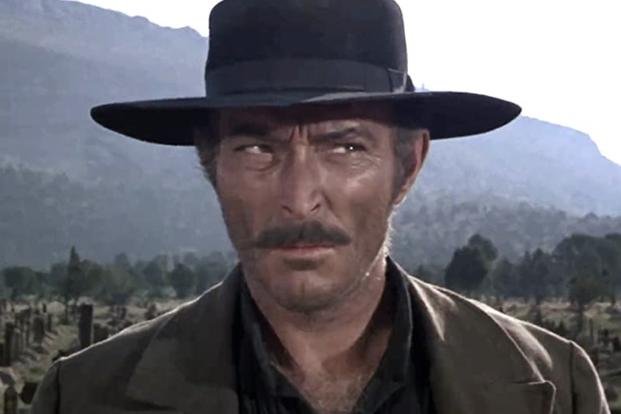 Van Cleef stars as "the Bad" alongside Clint Eastwood ("the Good") and Eli Wallach ("the Ugly") in the masterpiece of the spaghetti western genre. Directed by Italian filmmaker Sergio Leone and shot partially in Rome (hence the "spaghetti" genre), the film revitalized the cowboy picture at a time when most of Hollywood thought its time had passed.
Angel Eyes is a brutal assassin who faces down Tuco (Wallach) and Eastwood (the "Man With No Name") in the movie's final showdown. It's impossible to imagine the movie without Van Cleef, but Leone originally wanted to cast Charles Bronson in the role. Fortunately for the movie, Bronson already had committed to "The Dirty Dozen," a movie that's impossible to imagine without Bronson.
Van Cleef enlisted in the U.S. Navy in 1942 and served as a sonarman aboard the minesweeper USS Incredible. He was awarded the Bronze Star.
9. Vincent Gardenia as Cosmo Castorini in 'Moonstruck' (1987)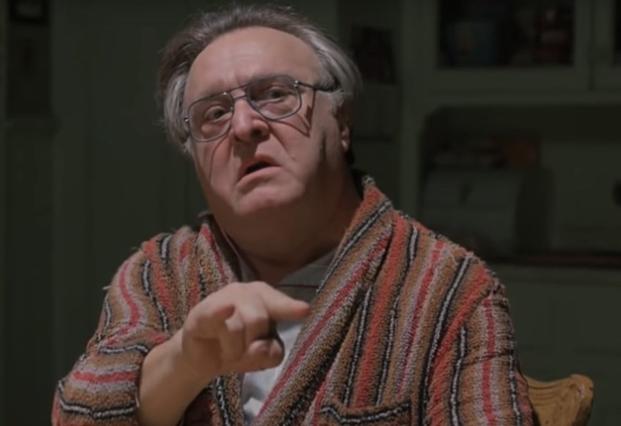 Gardenia earned a Oscar nomination for best supporting actor for his portrayal of Loretta Castorini's cranky father in the family comedy "Moonstruck." Cher won for best actress for playing Loretta, Olympia Dukakis won for best supporting actress for playing Cosmo's long-suffering wife and Nicolas Cage became a star portraying Loretta's love interest, Ronny Cammareri.
Cosmo may act as the put-upon dad in his own home, but he's a successful plumbing contractor (copper pipe "costs money because it saves money") who's having a not-so-secret affair with Mona (Anita Gillette). He complains about the drama in his family even as he's creating more drama.
Gardenia was born in Italy, and his family emigrated to the United States when he was 2. He served in the U.S. Army during World War II.
10. Charles Durning as Pappy O'Daniel in 'O Brother, Where Art Thou?' (2000)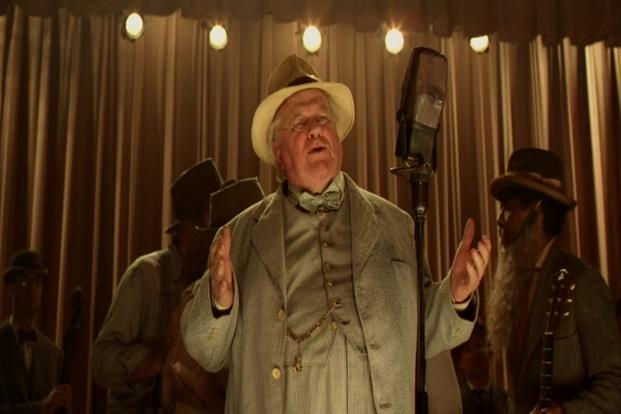 Durning owns every moment he's onscreen as Mississippi Gov. Menelaus "Pappy" O'Daniel, the radio host and politician in the Coen Brothers' classic comedy "O Brother, Where Art Thou?" He sings, he dances, and he pardons the Soggy Bottom Boys (George Clooney, Tim Blake Nelson and John Turturro) at the movie's climax.
As outrageous as the character might seem, he's based on Wilbert Lee "Pappy" O'Daniel, the radio host and actual governor of Texas who was elected to the U.S. Senate less than two years into his first term, defeating future president Lyndon B. Johnson.
Durning was drafted into the U.S. Army during World War II. He served with the 1st Infantry Division and landed at Normandy on D-Day. He was awarded the Silver Star, the Bronze Star and three Purple Hearts.